Web Design SEO Glossary W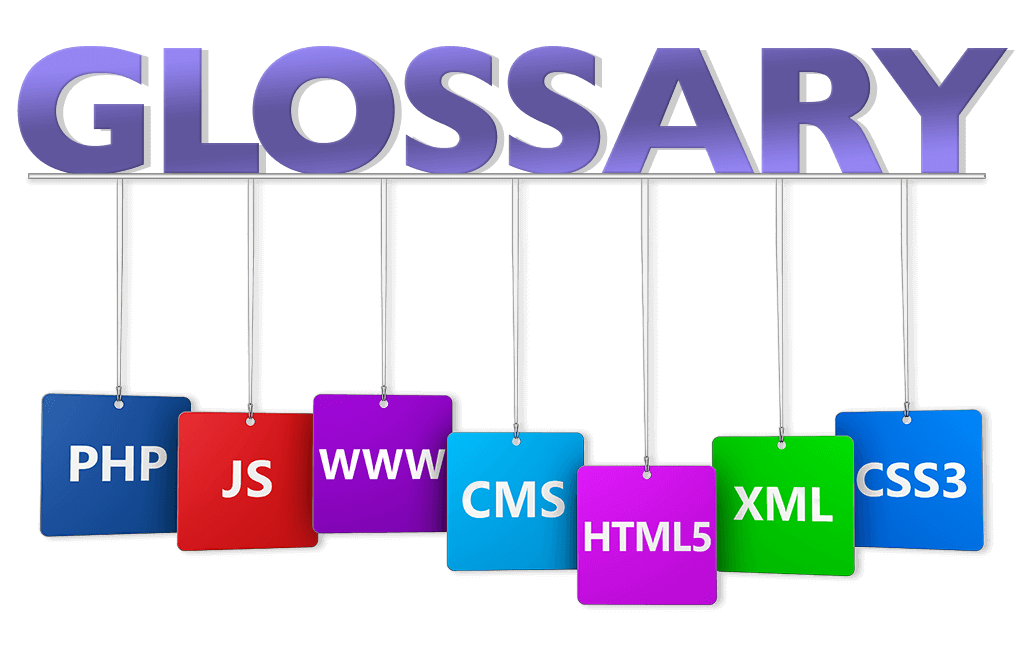 W3C – World Wide Web Consortium
The international association of companies and organizations that oversee the development, formulation, maintenance and issuance of common standards for the World Wide Web including the standards governing HTML, XML and CSS to "promote its evolution and ensure its interoperability."
WAP – Wireless Application Protocol
A standard that specifies how to make data accessible to wireless handheld devices, such as cell phones.
WWW – World Wide Web
A distributed information system based on a network of user and server computers hosting documents written in HTML, XHTML or XML. The servers communicate using HyperText Transfer Protocols. The HTML documents or web pages are read by graphical interface software known colloquially as web browsers. People with user computers can access information on the World Wide Web on websites hosted on computers all over the world.
Webcasting
Using the Internet to broadcast live or prerecorded audio and/or video material. Radio and TV stations have adapted to this shift in technology to reach audiences far bigger than their geographical broadcast area. AKA netcasting.
Web Design
The intense work involved in creating a website that encompasses graphic design, search engine optimization and web content creation and editing to address the four areas of a website's content, usability, appearance and visibility. IMCD is a web design company well-known for its real estate websites that place high in the search engine rankings, generate copious sales leads and bring the website owners a well-received return on investment.
Web Development
Although sometimes used synonymously with web design, strictly speaking web development deals more with creating, coding and building the underlying framework of a site and any additional applications such as blog setup, ecommerce capabilities or contact forms. Web design is sometimes regarded as a subset of web development. Web development has been at the forefront of the dynamic shift in marketing from "brick and mortar" retail establishments to the international Internet market and in information services from mainstream media to first person eye-witness blogs and international news sources.
Web Standards
Web Standards are guidelines and specifications issued by the World Wide Web Consortium (W3C). The standards are based on the two concepts of separating content and presentation and creating good document structure.
Website
A group of related web pages formatted in HTML or XML, united under single domain name, stored as digital files on a hosting web server, and published on the World Wide Web.
Winning Website
Long definition: A website that (due to its attractive graphic design, superb search engine optimization, compelling copywriting, and being hosted on a web server that never goes down) enjoys high search engine ranking that draws a consistent level of web traffic which translates itself into beneficial sales leads and contacts that bring the website owner a winning return on investment.
Short definition: A website created by IMCD.
Word Count
The number of words on a web page or in a blog entry. Word count is sometimes considered important in SEO, with the idea that:
the search engines factor in the word count as a measure of the web page's importance and
the keyword count divided by a page's word count gives a keyword ratio that may also factor into the way a search engine determines either page importance or the existence of keyword stuffing.
Click on the button below and let us know you would like to receive the FREE SEO Limited Offer on a NEW IMCD Website.
IMCD of Colorado, Inc., established in 1996 is a professional web design company providing affordable business & real estate web design and development services for real estate agent websites and business websites. IMCD Websites are built utilizing the latest Mobile Responsive Web Design technology while also being SEO friendly.
IMCD of Colorado, Inc.
Address: 4833 Front Street, Unit B-306
Castle Rock, Colorado 80104
Local Phone: 303-688-1331
Toll Free: 877-999-4623
Fax: 303-688-8842