Web Design SEO Glossary A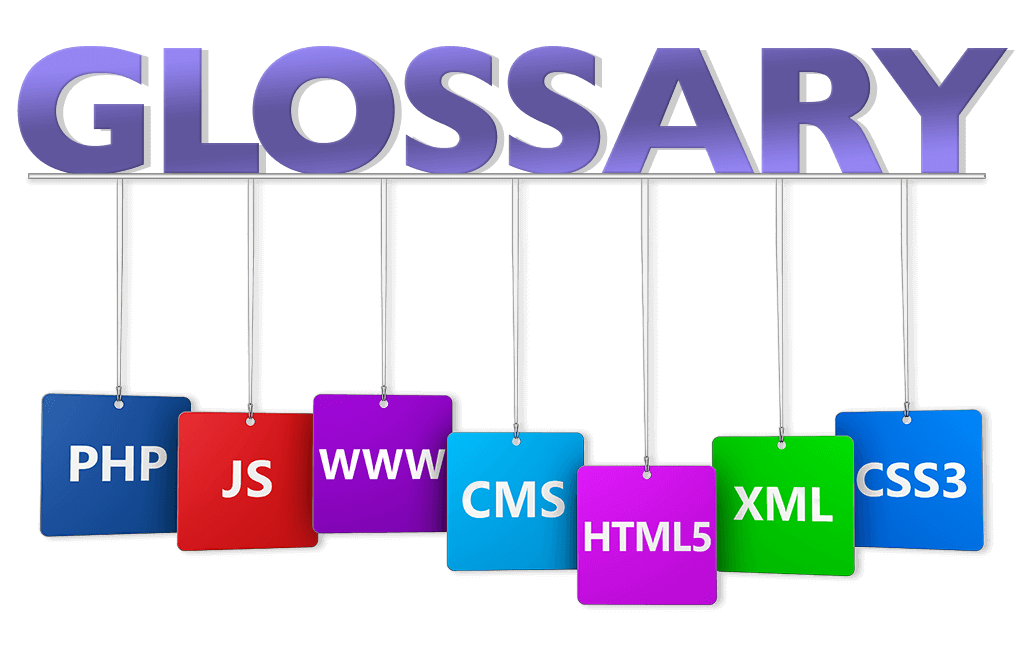 AJAX – Asynchronous Javascript and XML
AJAX uses Javascript, the Document Object Model, and XML to create interactivity on the web.
ASP – Active Server Pages
Web Design SEO Glossary A: ASP is a scripting language that can be used on Windows servers. A Microsoft technology that allows servers to generate dynamic content for web pages. Pages using ASP are built with programming scripts, such as JavaScript or Microsoft's ActiveX script and are incorporated into a web page.
AVI
Audio Video Interleave. A Microsoft compressed video file format technology.
Above The Fold
This web design term is a carry-over from the print medium of what shows on the top half of a folded newspaper's front page – the place for the most important information. In web design, the term denotes the part of the web page (especially the home page) that is visible in the web browser window when the page is first loaded, that area that can be seen without using a scroll bar.
Acrobat
Adobe Acrobat is software that generates and reads Portable Document Format (PDF) files. Adobe provides a freeware, Acrobat Reader, that reads, PDF files, but can't edit them except in cases where the PDF is created as a form.
Adaptive Design
Adaptive design is responsive with a twist. An adaptive website detects the device and delivers the appropriately sized website for the device being used. The main technical difference is that an adaptive site generally uses a predefined set of layout sizes based on device screen size rather than fluidly sizing down to fit.
Aliasing
In graphic design terminology, aliasing is the situation where a graphic image is expanded larger than its original resolution, or if a monitor or printer does not have a high enough resolution, its edges start to get jagged. Aliasing is only a problem with bitmap graphic file formats, not with vector graphic file formats.
Alignment
The positioning of text or an image on a web page. Professional web designers use tables and/or Cascading Style Sheets to align elements on a web page.
Alt attribute
The HTML "alt" attribute provides alternative text for graphic images. Used to help Internet users on modems or on limited bandwidth Internet connections load web pages quickly without downloading the graphics and know what the graphic's content is. Screen-reader users, language translation applications and some hand-held devices that do not access or download images also use the alt data. AKA "alt tag".
Alt Text
Alt text is the word, phrase or sentence contained within the quote marks of the alt attribute and seen by a viewer when the mouse hovers over the image. The wrong or inadequate alt text can make your images inaccessible to people depending on the screen readers.
Alternate Style Sheet
A capacity of using Cascading Style Sheets is that web designs can allow website visitor to select an alternate style sheet, usually provided to allow switching to a larger font size.
Analytics
Web analytics uses web traffic information to determine sources of web visitors, a websites most visited web pages, keywords and key phrases used to locate the website, and entry/exit pages. Analytics is used by web designers to improve a website or fine-tune a pay-per-click Internet marketing program.
Animated GIF
A GIF graphic file that is actually a sequence of two or more GIF images contained in one file and shown consecutively so the eye perceives the image in motion.
Animation
Animation, such as Flash animation created with an Adobe software application, is a series of still images played in series to mimic movement. Flash is an alternative animation technology to animated GIFs. Flash slide show animation as well as videos. Flash animation requires a Flash Player freeware that plays the single file that contains multiple images.
Anti-alias
Anti-alias is a graphics feature used in image editors to smooth out jagged edges within an image or text.
Applet
A small Java application that is coded in a web page or stored in a file that the web page calls up. It cannot be run by itself.
Attribute
In HTML and XML, an attribute is a characteristic of an element, for example a paragraph may be defined by a style attribute. Attributes are largely getting replaced by style sheets external to the web page, such as Cascading Style Sheets.
Authoring Tool
Software, such as Dreamweaver, that uses HTML or XHTML, CSS and scripts to construct web pages, page templates and entire web sites.
Click on the button below and let us know you would like to receive the FREE SEO Limited Offer on a NEW IMCD Website.
IMCD of Colorado, Inc., established in 1996 is a professional web design company providing affordable business & real estate web design and development services for real estate agent websites and business websites. IMCD Websites are built utilizing the latest Mobile Responsive Web Design technology while also being SEO friendly.
IMCD of Colorado, Inc.
Address: 4833 Front Street, Unit B-306
Castle Rock, Colorado 80104
Local Phone: 303-688-1331
Toll Free: 877-999-4623
Fax: 303-688-8842