Real Estate Virtual Tours – Home Viewing At the Speed of Light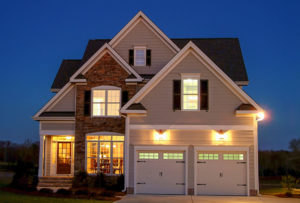 In today's competitive real estate market, virtual tours of homes for sale are fast becoming a real estate agent's technology tool for capturing website visitors' attention. Virtual tours can range from a slide show of a home's interior and exterior photos to a movie of 180 degree or 360 degree panoramic view of different rooms in a house. Virtual tours can also be effective sales tools by capturing a 360 degree panorama of a house's exterior and the nearby neighborhood, especially if all the neighbors' flowering bushes are in bloom.
What does it take to set up a virtual tour? There are several ways to start using virtual tours in your Internet marketing program. The first decision to make is if the tour is a slide show or movie.
For creating slide shows, you (or your real estate website designer) can use Adobe's Flash software. Less expensive software, such as GIF Construction Set Professional allows you to turn your photos into a slide show using animated GIF technology. This technology can also be used for spicing up the images on your website's homepage.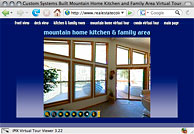 Creating panoramic videos needs software to "stitch together" a series of still photos. One option is to use application service providers that hire the photographer, process the photos with their software, and post the panoramic pictures to sites like Realtor.com. Another option is to buy monthly subscriptions that allow the option of the real estate agent providing the pictures to a company that processes the photos and posts the virtual tours to various real estate websites. A third option is to buy the software, take your own pictures and create and post your own virtual tours.
Software such as PTGui Pro allows real estate agents to stitch together their photographs and make color and angle corrections. This ability to make corrections in the software comes in handy when you find that you forgot your tripod when you are at the house ready to shoot.
Just as with most technology, there are ways to get extra mileage out of your virtual home tours:
Give CD-ROMs with the tour to the home owner to hand out to interested people;
Send a collection of different home virtual tours to other real estate agents so they know what to expect when showing the house; and
Have them available at your open house;
Virtual tours of the downtown shopping area and any of the area's picturesque city parks can also add extra pizzazz to a real estate websites.
Click on the button below and let us know you would like to receive the FREE SEO Limited Offer on a NEW IMCD Website.
IMCD of Colorado, Inc., established in 1996 is a professional web design company providing affordable business & real estate web design and development services for real estate agent websites and business websites. IMCD Websites are built utilizing the latest Mobile Responsive Web Design technology while also being SEO friendly.
IMCD of Colorado, Inc.
Address: 4833 Front Street, Unit B-306
Castle Rock, Colorado 80104
Local Phone: 303-688-1331
Toll Free: 877-999-4623
Fax: 303-688-8842