Software Tips to Editing Real Estate Property Video Presentations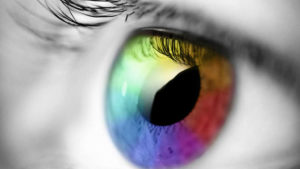 The good news is that real estate agents can edit their real estate video material with inexpensive, readily available software. Free programs such as MS Movie Maker and Apple's iMovie can make entry level video editing very inexpensive. Some newer PCs come with Muvee editing software (Start > All Programs > Movie Technology > muveeproducer) or you can purchase it for under $100 online. Once you have worked with editing software, you are better able to pick a professional application, such as Apple's Final Cut or Adobe's Premiere Pro CS3, depending on what features you want or what platform (Apple or PC) that you want to use.
If you are editing your real estate video for YouTube, they recommend you encode your video in MPEG4 format, size it to 320 x 240 resolution, set your framerate to 30 frames per second (30fps), and use MP3 audio. Since YouTube's player really uses a 425 x 318 resolution, you may only want to shrink your video to that size. The benefit of the smaller resolution is that the file size is smaller and uploads faster to YouTube. Unfortunately, if you send the video at the recommended size, YouTube "upscales" your video to the 425 x 318 resolution, which degrades the quality of your images.
YouTube officially accepts uploaded videos in AVI, WMV, MOV, MPEG and MP4 formats. Newer uploads are encoded by YouTube to support the AppleTV and iPhone.
When editing your shots, always place your best shots at the beginning of your movie. Given the "jump to hyperspace" nature of website visitors, they may never get to the end of the virtual tour movie.
When doing the voiceover, speak conversationally and clearly. Leave quiet time at the end of a view so your website viewer can view the shot while thinking over what you have said. If you do use background music to add a sense of continuity to the video, make sure it is in the background and not competing for your viewer's attention. Your voice-over is your opportunity to replicate your walk-through skills of creating a picture in the viewers' minds.
Visually, to keep the continuity, do not use jarring transitions. Simple transitions are more natural. Also you can do some sharpening and color correction before exporting. FLV compression (used by YouTube) tends to soften an image's edges. Experiment with your setting to find the amount of sharpening that looks good. If you do add too much sharpening, don't worry, YouTube's encoder blurring images will save you.
With practice, editing and adding virtual tours to your real estate website will go faster and better. There is no better time to enter the video space of internet marketing of your real estate properties than the present.
Click on the button below and let us know you would like to receive the FREE SEO Limited Offer on a NEW IMCD Website.
IMCD of Colorado, Inc., established in 1996 is a professional web design company providing affordable business & real estate web design and development services for real estate agent websites and business websites. IMCD Websites are built utilizing the latest Mobile Responsive Web Design technology while also being SEO friendly.
IMCD of Colorado, Inc.
Address: 4833 Front Street, Unit B-306
Castle Rock, Colorado 80104
Local Phone: 303-688-1331
Toll Free: 877-999-4623
Fax: 303-688-8842