Using Website Analytics to Improve Your Online Marketing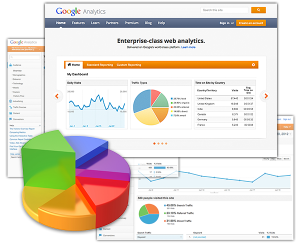 Working with your real estate website designer to incorporate feedback from website traffic analysis into your content and refine your target keywords is a very good way to improve your organic search engine ranking. From your statistics you can measure the success of your keywords on your entry pages or if an entry page is not receiving traffic, which ones need to be fine-tuned.
IMCD Web Design works with real estate agents to make sure their marketing maximizes the unique marketing ability of the Internet. Using a mix of main keywords, key phrases and long tail (seldom used, but very specific)keywords IMC utitlizes the search engines' ability to prescreen your website visitors. By working with the search engines, IMC's real estate web designs bring our clients websites that are highly visible for their specific markets, thus improving the quality of their real estate lead generation.
If part of your marketing strategy is to regularly post blogs on your website, you can measure what information you posted that sparked interest in your services. When contributing to other real estate community websites, you can check what days you received traffic from those sites and decide if those contributions are driving traffic to your website.
Your website analytics feedback can serve to help you hone down which subjects are most popular at a given moment in time allowing you to cater to that demand. Website analytics allows real estate agents to follow the dictum "The customer is always right" and factor the areas of customer interest (and non-interest) into their articles or blog entries.
Using feedback from website analytics is one of the best ways to fine tune your real estate website's Internet marketing offering. IMC, as a web design and SEO company, offers both 6 month and 12 month packages for reporting on your website's analytics as well as fine-tuning your homepage's optimization. From your SEO feedback, you can see if you need to revisit some of the content you have on your site for better keyword usage or adding more niche market keywords to capture the long tail searches in your area.
Click on the button below and let us know you would like to receive the FREE SEO Limited Offer on a NEW IMCD Website.
IMCD of Colorado, Inc., established in 1996 is a professional web design company providing affordable business & real estate web design and development services for real estate agent websites and business websites. IMCD Websites are built utilizing the latest Mobile Responsive Web Design technology while also being SEO friendly.
IMCD of Colorado, Inc.
Address: 4833 Front Street, Unit B-306
Castle Rock, Colorado 80104
Local Phone: 303-688-1331
Toll Free: 877-999-4623
Fax: 303-688-8842