Understanding Your Website's Traffic Statistics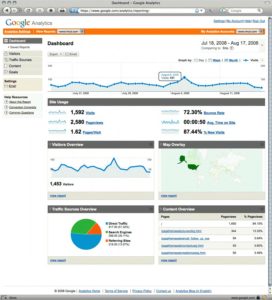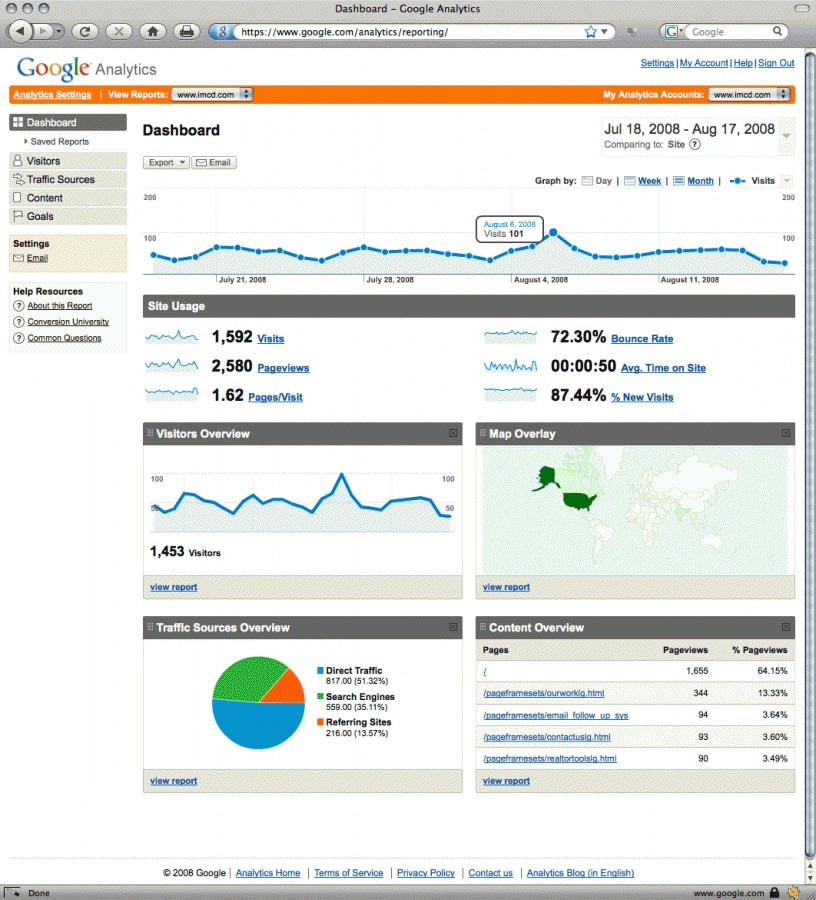 Understanding your real estate website's traffic statistics helps you refine your online marketing approach and improve you Internet presence.
RE/MAX used Google's analytics to rethink their real estate website. After incorporating changes spurred by website traffic analysis feedback, RE/MAX improved their return on investment by driving leads to their real estate agents for less money.
However, in order to use the statistics, you need to understand what the statistics are reporting.
Website traffic analysis software
Website traffic analysis software, such as Urchin and Google's Analytics, allows you to review:
which search engines or websites are directing traffic to your site,
which pages receive the most traffic,
which pages are the highest entry and exit points, and
average time visitors remain on your website.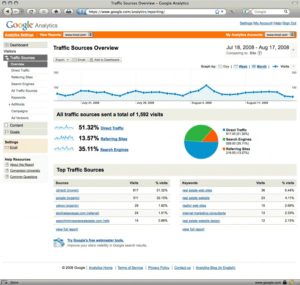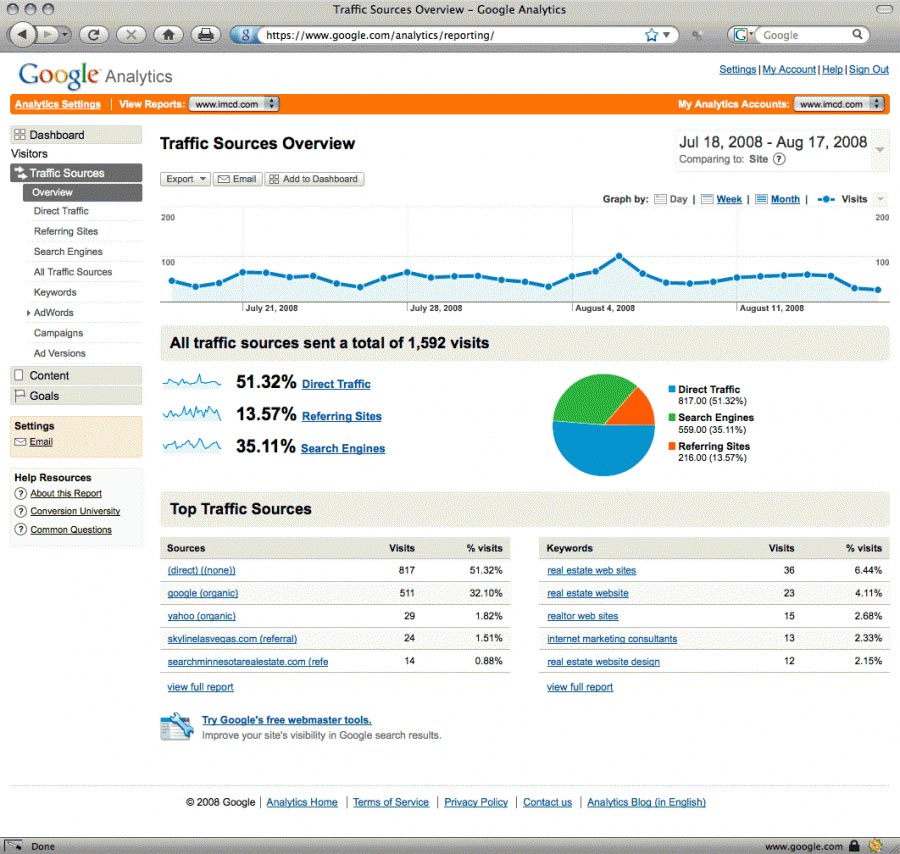 Three main areas to look at are "hits per day" which includes search engine spiders checking the site; "sessions per day"; and "pageviews per day". To measure how captivating your site is, simply compare the number of sessions to the number of pageviews. Google Analytics reports give this figure as "Average pageviews per session". The higher the number the better since it indicates that your website viewers are checking more than one page per visit. Sessions that only have one pageview usually indicate that your visitor came and went without finding value in your site. Google also gives you feedback on the average amount of time website visitors stayed on your site.
The other area you should check is the "unique visitors". This indicates visitors browsing your site from different IP addresses. This helps you figure whether you have repeat visitors from one area, such as a search engine's spiders, or visitors from several sites. One item to also take into consideration is you may have several hits from services like Comcast or Qwest that actually are unique visitors that are using the same Internet portal.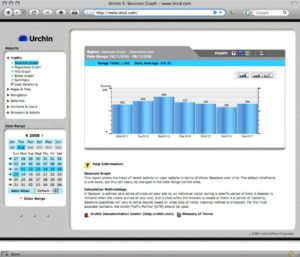 One caveat is to beware of certain free analytic software since the price of the free software is to allow advertising on your site. IMCD Web Design uses traffic tracking software that accurately follows user browsing patterns without turning your website into someone else's revenue generator.
IMCD uses software that tracks search engine ranking as well as Google Analytics and Urchin's traffic analysis software to fine-tune real estate agents' websites to position themselves to capture their target market. Contact us today if you need a website that brings you a return on your Internet marketing dollars or if you are adding to your marketing muscle with a new site.
Click on the button below and let us know you would like to receive the FREE SEO Limited Offer on a NEW IMCD Website.
IMCD of Colorado, Inc., established in 1996 is a professional web design company providing affordable business & real estate web design and development services for real estate agent websites and business websites. IMCD Websites are built utilizing the latest Mobile Responsive Web Design technology while also being SEO friendly.
IMCD of Colorado, Inc.
Address: 4833 Front Street, Unit B-306
Castle Rock, Colorado 80104
Local Phone: 303-688-1331
Toll Free: 877-999-4623
Fax: 303-688-8842