Too Many Options? How to Evaluate Real Estate Website Tools
How do you figure which real estate website tools are best for your website marketing campaign? The search engine standing and maturity of your website as well as your market's competition are critical determinants in your real estate website investment. Of the many website tools available to real estate agents, some are high priority tools – such as sales lead generation and brand reinforcement – and others are beneficial to add as soon as you can. Don't lose money by finding the last step you took was the one that created the largest influx of qualified sales leads.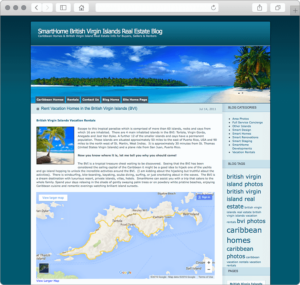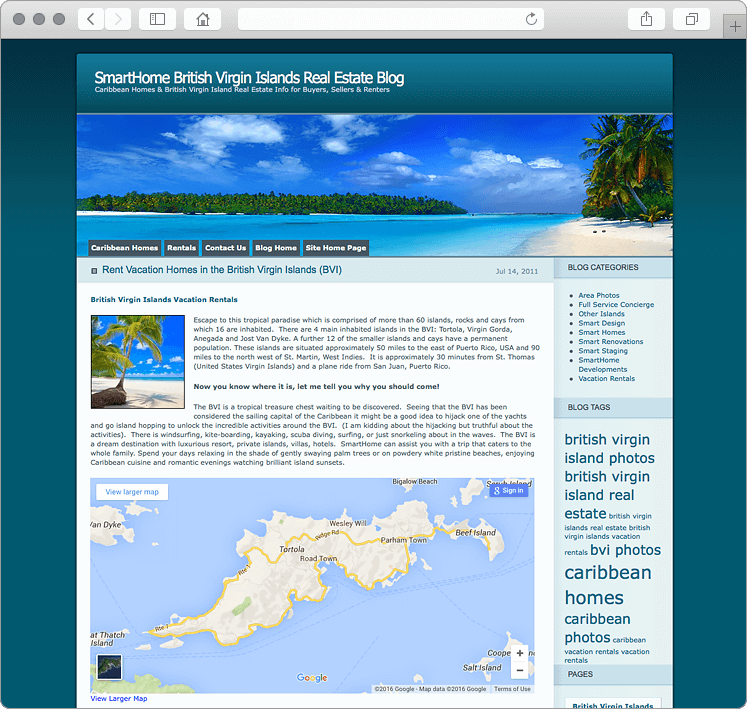 Using an experienced real estate web site design company is one of your wisest moves. IMCD Web Design has used the website tools listed below to help many of our clients to regularly appear in Google's and Yahoo's top ten keyword/key phrase organic search results (not pay per click) and stay ranked high for years. IMC has clients that are Number One in Google for their highly competitive keywords.
Your domain name is one of your most critical elements in establishing and keeping your internet visibility. If you don't already have one, your website design company can help you secure one. If your developer also handles your hosting, webmaster duties of overseeing your email server, tech support and training, as well as continual reporting and tweaking your website's search engine optimization, you reduce your headaches and are able to focus on what you do best – following up on all your sales leads. You website designer will also make sure each webpage is utilized for brand reinforcement with your logo, contact information and any sales motto.
The primary purpose of your real estate website is to gather qualified real estate sales leads. Foundational in any real estate website design is the guest pages that gather contact information and automatic email notification of your new sale leads. All your content-rich pages offering advice to sellers and buyers helps establish your expertise and the tantalizing carrot of the ability to view your online listings are the momentum builders to get the potential client to send their contact information.
Two inexpensive website tools you have are to 1) add helpful relocation and community links such as governmental, business and school links and 2) add testimonials from your (happy) customers. Search engines count updated or added web pages as a plus that helps boost your standing. Testimonials are a proven way to quickly increase your credibility and trustworthiness – key to building relationships.
Your website's design should be able to easily add modules or upgrades that increase your presence to the search engines and to your targeted real estate markets. The following are real estate website tools that have been proven to attract more qualified sales leads.
Adding a real estate blog is by far the best step to boosting your website's visibility. Making blog entries take some discipline and creativity on your part, since entries need to be written and posted on a regular basis. But these added postings are why your real estate blog is one of your key website tools. Your postings can quickly address emerging real estate marketing trends, answer basic real estate questions, and add informative keyword-rich entries. Any of these entries will boost your search engine standing, reinforce your real estate expert image, and build a larger base of "landing pages" where potential clients can find you.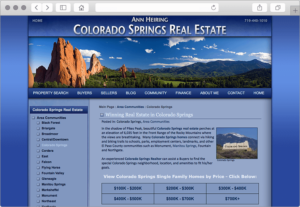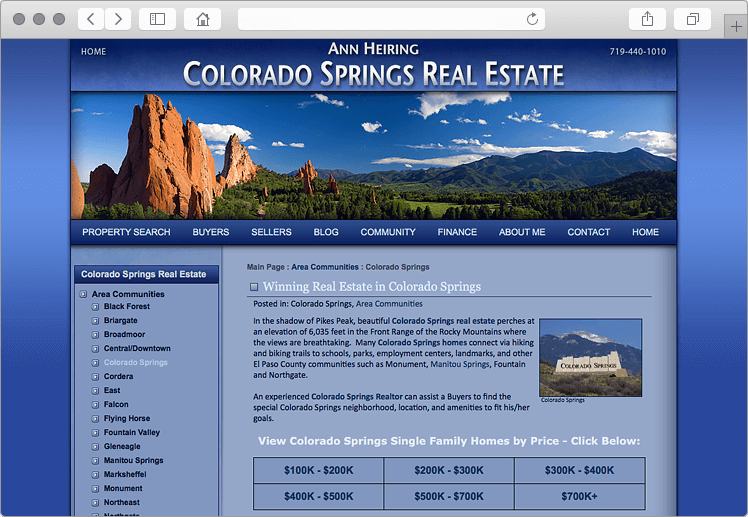 A "neighborhood news" feature, your next real estate website tool, allows you to add articles, similar to your blog. These articles address various market niches as big as a county or city and as small as subdivisions, communities or a particular condominium project. These articles make use of your strategic keywords and your intimate knowledge of the area's real estate trends. The neighborhood news does not need to be added to as much as your blog.
Of course as a "people person", one of your key skills or time investments may not be writing, much less "advertising copywriting" geared to motivate your readers to action. Finding yourself a good writer is a blessing and your website developer may be able to give you good leads or provide that service. Again, your real estate website should lesson your headaches and increase your sales leads.
At the planning phase of your website, discuss your real estate website tools with your website designer. If you are not placing them in your site at the beginning, set up a tentative timetable to add the other features. Your real estate website is one of your most key tools and investments to reaching your lively real estate market. Don't lengthen your years in the work force by neglecting this key asset and having it fall off the search engines' radar. Better to have a website build-out plan of what key website tools to add and when – that is what we are here for!
Click on the button below and let us know you would like to receive the FREE SEO Limited Offer on a NEW IMCD Website.
IMCD of Colorado, Inc., established in 1996 is a professional web design company providing affordable business & real estate web design and development services for real estate agent websites and business websites. IMCD Websites are built utilizing the latest Mobile Responsive Web Design technology while also being SEO friendly.
IMCD of Colorado, Inc.
Address: 4833 Front Street, Unit B-306
Castle Rock, Colorado 80104
Local Phone: 303-688-1331
Toll Free: 877-999-4623
Fax: 303-688-8842