Are You Reaching All Your Available Real Estate Markets?
The best real estate agent websites are designed to reach many real estate markets, as diverse as the residential and commercial real estate markets, but not necessarily all at once. An effective real estate website design is constructed so each unique market is addressed with different landing pages. With a separation of markets, the sales leads captured are easily segregated and can be appropriately responded to by a real estate agent.

Are you targeting commercial real estate markets, residential markets, condominiums, or mixed neighborhoods such as in planned unit developments? The larger the city, the more niche markets there are to target. For instance, in the Florida real estate market there is the Miami market, within that is the condominium market, which has at least three areas: the lower income, middle income/working retiree market and then the high price market.
The nature of real estate Internet marketing is that the more you can tailor your landing pages to a market, the number of leads goes down, but the quality of the leads goes way up. So in the above example a keyword usage of "Miami condominiums" would draw more leads than "Miami luxury condominiums". If the luxury condominium market is your target, there would be a higher percentage of qualified sales leads visiting your page targeted to this market. Since real estate markets are rather fractured, it pays to target as close a market as you can per landing page. In the post-2007 condominium market in Miami, the lower and middle pricing market went soft, but the luxury market remained hot with an influx of buyers using European currencies. As a wise real estate agent with a newer website, you want your website investment to boost you on the profitable "Miami luxury condominiums" keyword and not necessarily spend money trying to capture a high rating on broader "condominium" or "real estate" market searches.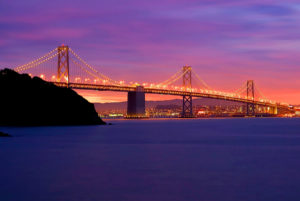 In a similar manner, real estate agents in niche California real estate markets are taking advantage of targeting the markets heated up by an influx of currencies from around the Fire Ring. The Asian Dragon has an appetite for California real estate! Certain markets in Vancouver, British Columbia are enjoying an upsurge created by both the Asian currencies and the Olympics.
The commercial real estate market is similarly divided into sub-markets. Make sure your keywords and content are targeting particular markets as well as the broad commercial markets. Buyers of commercial real estate may be investors or REITs looking for income property or an entrepreneur whose growing company needs a larger building or a better location. Each of these buyers has a different interest. Use landing pages with keywords that address all different areas to attract your leads.
Experimenting with keyword population of your website's content, including blogs or neighborhood news pages, and monitoring of your website's traffic and lead generation are key to making sure your real estate website investment is bringing you the highest financial reward possible.
Click on the button below and let us know you would like to receive the FREE SEO Limited Offer on a NEW IMCD Website.
IMCD of Colorado, Inc., established in 1996 is a professional web design company providing affordable business & real estate web design and development services for real estate agent websites and business websites. IMCD Websites are built utilizing the latest Mobile Responsive Web Design technology while also being SEO friendly.
IMCD of Colorado, Inc.
Address: 4833 Front Street, Unit B-306
Castle Rock, Colorado 80104
Local Phone: 303-688-1331
Toll Free: 877-999-4623
Fax: 303-688-8842