Texas Real Estate Websites Helping Texans Keep Equity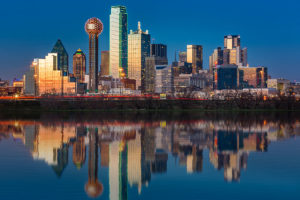 The Texas real estate websites ranking high in the search engine rankings are poised to benefit from the renewed interest in buying Texas properties. The major real estate markets of Houston, San Antonio, Dallas and Fort Worth are forecasted to hold their equity and side-step steep home devaluations sweeping other municipal markets across the Sunbelt. Texas properties did not experience the price bubble that cities like Phoenix and Las Vegas and as a result are not seeing the 30% price devaluations those markets are experiencing.
Why are highly visible real estate websites for Texas real estate agents important at this time? Several market conditions are coming together to promote home sales for popular websites:
The national trend of over 3 out of 4 home buyers searching the Internet first for homes for sale listings;
The flight of wealth from currency to real estate and other long term value holders; and
With the Texas market closer to normalcy than may cities, buyers are more looking for good values than waiting for another 10% slip in the market before purchasing.
The recent report by the National Low Income Housing Coalition and the Center for Economic and Policy Research predict that in four years the average home in these four Texas real estate markets will gain $80,000 in equity. While critics think this figure is high because it figures more of an 8% annual gain versus the normal 3 – 6% gain, home buyers are casting a questioning eye on the Federal Reserve's acceleration of paper money creation, so any movement of investment funds or liquid wealth into property is a preferential gain against foreseeable increases in inflation.
IMCD has assisted several Texas Realtors to field Texas real estate websites that rank high for their targeted cities and towns – and helping fellow Texans purchase great property offerings that bode well for preserving their wealth. If your real estate website is not bringing you the visibility necessary to generate sales leads, contact IMCD's sales team. Whether your Internet marketing campaign is targeting the Florida, California, Arizona or Texas real estate markets, we have a real estate web design that fits your online marketing investment budget! Improve your real estate Internet marketing ROI with an IMCD professional business web design and stay on top of your market.
Click on the button below and let us know you would like to receive the FREE SEO Limited Offer on a NEW IMCD Website.
IMCD of Colorado, Inc., established in 1996 is a professional web design company providing affordable business & real estate web design and development services for real estate agent websites and business websites. IMCD Websites are built utilizing the latest Mobile Responsive Web Design technology while also being SEO friendly.
IMCD of Colorado, Inc.
Address: 4833 Front Street, Unit B-306
Castle Rock, Colorado 80104
Local Phone: 303-688-1331
Toll Free: 877-999-4623
Fax: 303-688-8842