Temptation of Real Estate Web Design Templates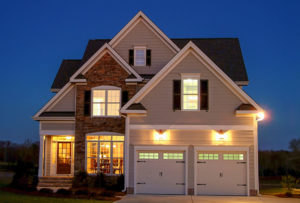 Real estate web design templates are a real temptation for real estate agents and brokers seeking greater online marketing visibility. For the best return on your online marketing investment, make sure the right template web design tempts you. IMCD Website Design, with a track record of helping agents and brokers successfully launch their template real estate websites, offers the following insights for your selection process.
First, remember search engines are color blind and visually impaired – Google cannot discern what an image is about with some help. The key to effective graphics is their use combined with Cascading Style Sheets, image alt and title tag text. IMCD optimizes the graphics on every page so the search engines know what markets your real estate website serves.
Second, make sure that your website is "loyal" to you. Many template websites utilize hidden links that point to their websites, such as hosting the graphic images on their real estate web design site. Unknown to the website owner, Google counts every hidden link as a vote for the web design company's site. IMCD provides templates that are structured to give maximum search engine optimization for the real estate agent's website.
Third, check the template company's real estate websites portfolio in depth. In our review of real estate website template portfolios, we found many sites that went live with important pages, such as the "About Us" page blank. Often in the do-it-yourself scenario, agents think they will get back to filling in the spaces, but history shows that some of these sites have gone four years without any maintenance – busy agents are talking to people, not editing their websites.
Real estate agents that work with IMC always see a professional real estate website appear on launch day. IMC provides agents and brokers a checklist of text and images needed for web site completion. When the site appears, all pages are "ready for prime time" and optimized for the particular real estate market.
Finally, check the search engine results for their market. IMC has clients whose websites rank in the first position or on the first page of search engine results for many markets. Even though Google changes it search algorithms from time to time, our constant SEO research keeps our templates for real estate websites fine-tuned to take advantage of the new changes.
To improve your return on investment and your real estate online marketing presence, contact the real estate web design experts at IMC. Our real estate website templates provide you with a valuable asset that profitably promotes your real estate business.
Click on the button below and let us know you would like to receive the FREE SEO Limited Offer on a NEW IMCD Website.
IMCD of Colorado, Inc., established in 1996 is a professional web design company providing affordable business & real estate web design and development services for real estate agent websites and business websites. IMCD Websites are built utilizing the latest Mobile Responsive Web Design technology while also being SEO friendly.
IMCD of Colorado, Inc.
Address: 4833 Front Street, Unit B-306
Castle Rock, Colorado 80104
Local Phone: 303-688-1331
Toll Free: 877-999-4623
Fax: 303-688-8842