Do You Need A New Real Estate Web Design?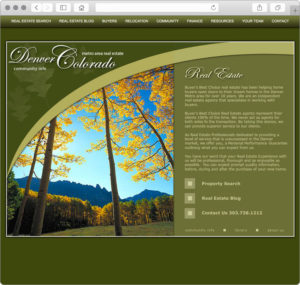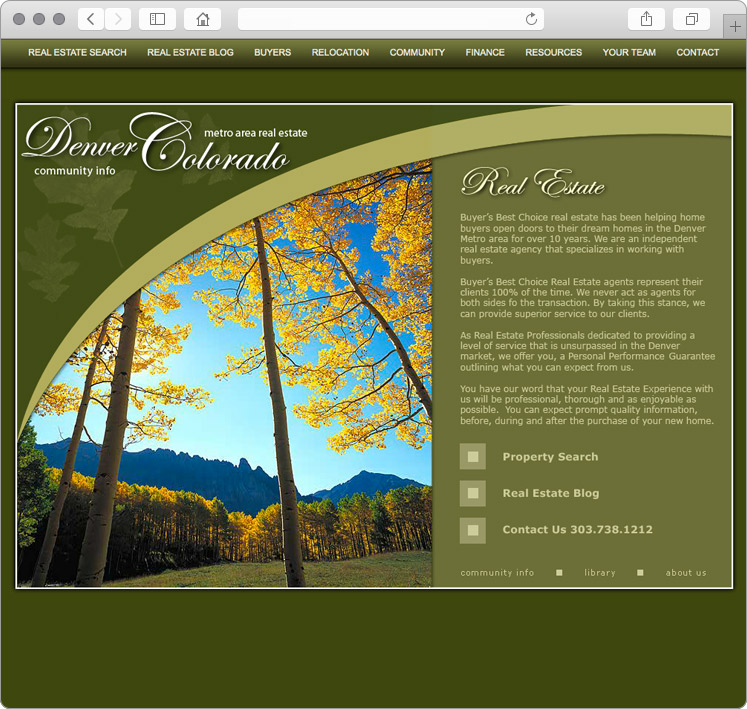 When your real estate websites looks great, gets rave reviews from people you show it to, but your real estate web design does not bring in new home buyers and sellers as clients – it may be time to reassess your online marketing. Ranking high on a search engine's keyword search results is the key to getting new business. What many Realtors do not realize is that websites can have the same look, but have vastly different ranking due to the way information is presented to the search engines. This is not necessarily the information your potential client sees.
IMCD's website design and Internet marketing can offer Realtors several areas that contribute to burying your real estate website in the search results:
If your Realtor website is a Flash site: graphics, navigation and text are all in Flash. Flash imagery, like all graphics, cannot be deciphered by search engines. Flash graphics have to be used in balance so the written text can impress your visitors and be indexed and categorized by the search engines.
Your web design uses JavaScript navigation. JavaScript navigation may allow web designers eye catching methods for navigating your website, but it fails to take advantage of a the search engine optimizing capacity of navigation using Cascading Style Sheet technology. Navigation is a key area search engines use to determine what are your important pages and subject matter.
The real estate website uses a splash page as the entry point. IMC real estate web designs make maximum use of your homepage. Many beautiful Flash real estate web designs give up major search engine optimization points with splash pages for their home page.
Real estate sites whose graphics are hosted on another website. This is usually a drawback of using certain prepackaged templates. The web design companies place a link on your website where you see a graphic that actually downloads the graphic from their website. You are paying them to advertise their services to the search engines on your site! IMC includes all your real estate website images on your website's domain and uses all the ethical search engine optimization techniques to boost your website's ranking.
The web design is using the old frame website architecture. The utility of frames has long since been replaced with CSS template websites. Frames are not search engine friendly and hide most of your content and keywords. By replacing your frame website with a modern CSS website, you should start experiencing better search results within months, especially if you have owned your domain name for several years.
The site takes a long time to load, but the graphics look crisp and clear if you wait long enough. This is usually a problem on older websites or real estate websites created by an amateur. With file compression techniques available today, real estate websites, even with their multitude of house images, should load quickly and retain the crisp resolution of the images.
Website lacks credibility. Credibility is established quickly by letting websites visitors easily find out how to contact you. IMCD's real estate web designs incorporate proven credibility-building techniques in every real estate web design.
Contact us if you are ready for better sales lead generation from your Internet marketing investment!
Click on the button below and let us know you would like to receive the FREE SEO Limited Offer on a NEW IMCD Website.
IMCD of Colorado, Inc., established in 1996 is a professional web design company providing affordable business & real estate web design and development services for real estate agent websites and business websites. IMCD Websites are built utilizing the latest Mobile Responsive Web Design technology while also being SEO friendly.
IMCD of Colorado, Inc.
Address: 4833 Front Street, Unit B-306
Castle Rock, Colorado 80104
Local Phone: 303-688-1331
Toll Free: 877-999-4623
Fax: 303-688-8842