Real Estate Websites Help Florida Realtors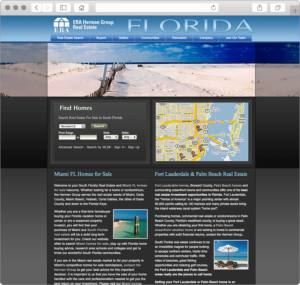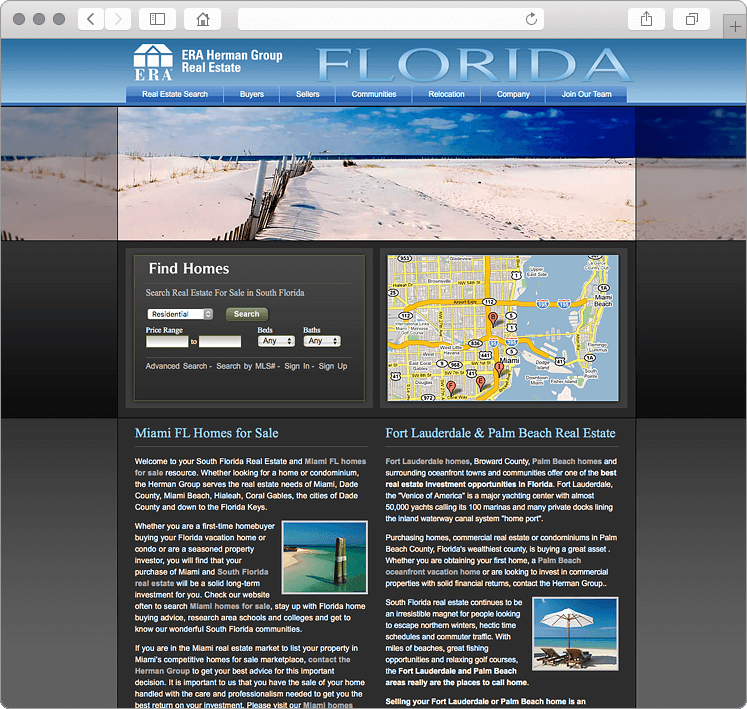 Florida Realtors with their large markets of out-of-state home buyers find that their real estate website – both in terms of search engine visibility and marketing positioning – becoming a more critical marketing element in their continuing business success.
The setback in Florida property values can be used in a real estate website marketing strategy tailored to attract American retirees who experienced depreciation in their retirement accounts and investments. Finding the keywords, adding the web content retirees are looking for, as well as maintaining an active real estate blog on current market conditions are critical steps to getting visible to an out-of-state market.
Four factors help contribute to shaping Florida's current real estate market:
Florida's jobless rate is higher than the national average,
More people moving out of the state for the first time in decades creating a greater buyers' market,
Midwestern and Northeastern retirees prefer moving to a warmer climate, and
No state income tax.
With these factors in mind, refining keywords and search engine optimization to reach retiring Baby Boomers and the wealthy may well play a part of a successful online marketing campaign. Two of the biggest target states for the Florida wealth migration are New York and California. Tom Golisano, the Buffalo Sabres owner gave tax savings as his primary reason for his Florida home buying move.
Besides targeting out-of-state wealthy and retiree migrations, Florida real estate websites also are targeting the Hispanic migration moving from South and Central America. As the Hispanic population grows, bi-lingual real estate websites position themselves to reach the largest inward bound market – Miami alone draws over half of its foreign home buyers from Latin America. Along with bi-lingual real estate websites, Realtors are traveling major cities of South America to hold property investment seminars extolling the benefit of Florida's home values and the weak dollar favoring South American currencies. Most Latin American investors are buying for the long-term – short-term speculation buying is not a part of the new buying wave.
IMCD's search engine optimization, online Internet marketing and graphic design expertise have helped Florida Realtors position their real estate websites to hone in on Florida's current market mix. Contact us if your real estate agency needs a real estate website that is effective in generating new sales leads.
Click on the button below and let us know you would like to receive the FREE SEO Limited Offer on a NEW IMCD Website.
IMCD of Colorado, Inc., established in 1996 is a professional web design company providing affordable business & real estate web design and development services for real estate agent websites and business websites. IMCD Websites are built utilizing the latest Mobile Responsive Web Design technology while also being SEO friendly.
IMCD of Colorado, Inc.
Address: 4833 Front Street, Unit B-306
Castle Rock, Colorado 80104
Local Phone: 303-688-1331
Toll Free: 877-999-4623
Fax: 303-688-8842