Effective Real Estate Marketing with a Website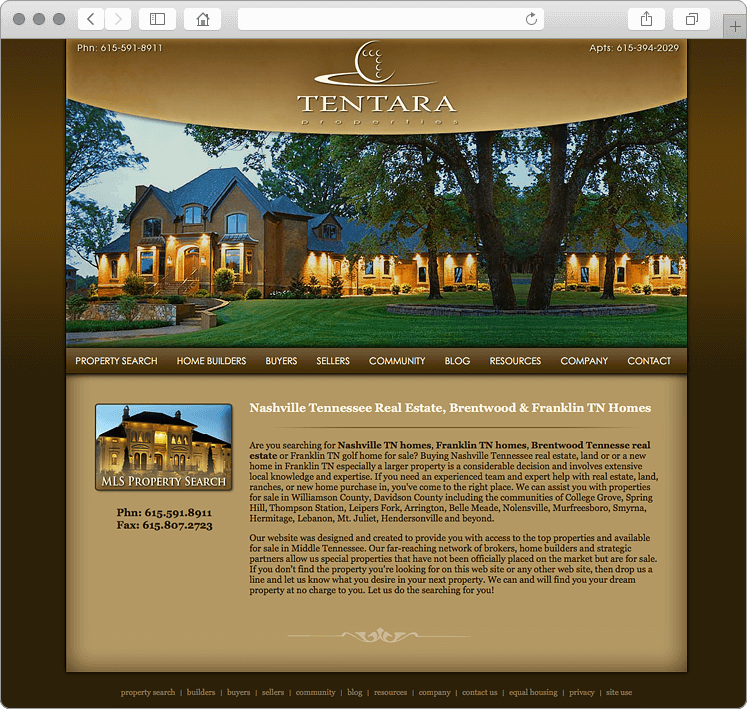 Granted, a real estate website is a key element of a real estate marketing campaign, however every Realtor knows building relationships is also key to finding new and referral homebuyers. Combining relationship building with your online presence is key to creating an effective real estate website.
For over a decade, IMCD has developed real estate websites the meet both needs – high search engine results and a platform for a natural "conversation" between the agent and their web visitors.
The architecture, search engine optimization and wealth of content start agents and brokers off on the right foot for establishing a visible web presence. A standard, customized "About Us" web page gives real estate agents the freedom to reinforce their personal brand. In addition, IMC has found that agents using optional "Meet Our Agents" web page, integrated blog or Article Manager have the most effective real estate websites. These brokers and agents have a greater capacity to easily add up-to-date content to their website that helps build relationships as well as improve their standing in search engine results.
In marketing their home buying and selling services, real estate agents face an apparent dichotomy in marketing: on the one hand, they need to constantly reinforce their personal brand, which in website terms would mean their name is a specific and personal keyword to their brand. On the other hand, the keywords for their market are impersonal and heavily used by their competition. In building a personal brand agents face the marketing situation that personal keywords are not heavily searched and impersonal keywords are highly used.
IMC's Agent Select real estate websites effectively join search engine optimization for the impersonal, highly used keywords with the use of the "long tail" personal keywords so agents can establish and maintain a visible web presence along with marketing that reinforces their brand on every web page.
In a random sampling of real estate websites built by agents using simple real estate website templates, the common mistake agents make is putting most of their marketing emphasis on their name as the key selling point. If they are only looking for home buyers or sellers who have heard of them, this may be sufficient marketing strategy. However, as an online real estate marketing strategy to gain new customers, it is a recipe for a poor return on their web investment.
For your effective real estate website, contact the online marketing experts at IMC, we know your market and how to position your branding message online to reach that market!
Click on the button below and let us know you would like to receive the FREE SEO Limited Offer on a NEW IMCD Website.
IMCD of Colorado, Inc., established in 1996 is a professional web design company providing affordable business & real estate web design and development services for real estate agent websites and business websites. IMCD Websites are built utilizing the latest Mobile Responsive Web Design technology while also being SEO friendly.
IMCD of Colorado, Inc.
Address: 4833 Front Street, Unit B-306
Castle Rock, Colorado 80104
Local Phone: 303-688-1331
Toll Free: 877-999-4623
Fax: 303-688-8842