Successful Internet Marketing To International Buyers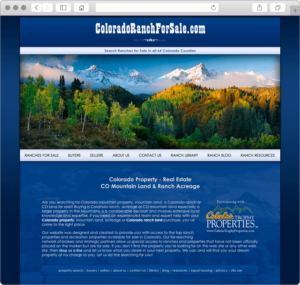 The almost $40 billion dollar international real estate buyer market decreased only 10% than last year, one of the least affected market niches in the current economy. Real estate web sites targeting international customers and their market preferences are still one of the best property marketing tools. With economic uncertainty around the world, real estate in the major American markets still is drawing international investors and buyers – usually wealthy buyers.
The median property price in the international buyer market was close to a quarter million dollars, almost $50,000 higher than the average domestic residential home sale. The most popular real estate was single-family homes, almost 70% of the property sold to foreigners. Almost 20%, the next highest market niche, purchased condominiums.
Following last year's trend, Canada and the UK topped the list though with smaller numbers than last year. Mexico and India are the growing market of international buyers. Indian home buyers and property investors create a unique market niche, due to their ability to get mortgages in India for property purchased in other nations.
Real estate agents best positioned to benefit by the international real estate market have real estate web sites in the Florida, California, Texas or Arizona markets. These states have two attractive qualities for foreign buyers, they have international airports with direct flights to China, Oceania, Europe and India or they are easily entered by land, air or sea from Mexico.
Possibly using real estate to capture and retain economic gains in other areas, almost half of the foreign buyers paid cash and by-passed the mortgage process. One third of the buyers purchased the homes for vacation purposes, while more than 42% purchased with investment in mind.
IMCD has created real estate web designs for real estate agents in the four major target markets of international buyers: Texas, Florida, California and Arizona. Each real estate web site creates an appealing and well-rounded feel for the area with a Flash slide show of homes and the region's attractive features.
Each IMCD web design has the ability to super-charge your site by adding your own real estate blog the keeps your clients and potential home sellers up-to-date on the opportunities and news in your market. Contact our helpful web design experts to see how quickly you can move your real estate marketing into high gear with an IMC real estate web site!
Click on the button below and let us know you would like to receive the FREE SEO Limited Offer on a NEW IMCD Website.
IMCD of Colorado, Inc., established in 1996 is a professional web design company providing affordable business & real estate web design and development services for real estate agent websites and business websites. IMCD Websites are built utilizing the latest Mobile Responsive Web Design technology while also being SEO friendly.
IMCD of Colorado, Inc.
Address: 4833 Front Street, Unit B-306
Castle Rock, Colorado 80104
Local Phone: 303-688-1331
Toll Free: 877-999-4623
Fax: 303-688-8842