National Market For Denver Commercial Real Estate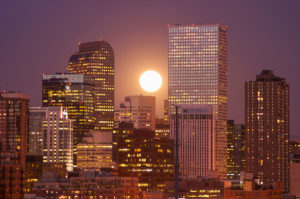 Commercial real estate resembles luxury real estate in that the Internet marketing net has to be thrown wide to capture a very narrow market niche. Real estate websites have proven to be one of the best investments for global marketing of niche products sold with a specific message.
Niche markets are actually one of the best markets to sell to over the Internet. By strategically using basic and long tail keywords as well as optimizing other elements of your commercial real estate web design, IMCD helps agents draw high quality traffic to their site. With any market, the financial return flows from the quality of the web traffic (people looking to specifically buy what you are situated to sell) rather than the quantity.
Selling Denver commercial real estate is selling to one such niche market. Even though Denver itself has an active real estate investment community, a look at recent sales shows that millions of dollars worth of Denver area commercial properties were sold to investors from Washington State, Dallas, and Minneapolis.
IMCD has years of experience helping Denver real estate agents position themselves to capture part of the online urban commercial real estate market. In a market where maximum exposure leads to maximum financial returns, why settle for a page on a large real estate website when you can easily add your personal real estate website prominently featuring your contact information and your listings?
In the search engine results, just like in real estate, location – location – location is important. The quality of your real estate website helps determine how good your location is in the search engines. Contact our Denver web design online marketing specialist to see how you can capture a greater part of the area's commercial real estate market.
IMC has the customizable real estate templates that meet your needs. Each website includes a custom home page slide show that shows off your region – area landmarks, parks, and styles of real estate. Since our websites are template-based, we can quickly get you online with a custom look and a custom real estate message directed to your commercial real estate market.
Click on the button below and let us know you would like to receive the FREE SEO Limited Offer on a NEW IMCD Website.
IMCD of Colorado, Inc., established in 1996 is a professional web design company providing affordable business & real estate web design and development services for real estate agent websites and business websites. IMCD Websites are built utilizing the latest Mobile Responsive Web Design technology while also being SEO friendly.
IMCD of Colorado, Inc.
Address: 4833 Front Street, Unit B-306
Castle Rock, Colorado 80104
Local Phone: 303-688-1331
Toll Free: 877-999-4623
Fax: 303-688-8842