Real Estate Websites: Virtual Office & Traditional Marketing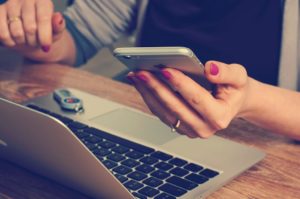 Real estate websites, like may virtual offices, mimic the demands of the traditional brick and mortar office. Major difference: the real estate website's potential market is far more vast and therefore potentially more lucrative. It is an added benefit that it is an office that can attend to potential clients' needs in many ways 24 hours a day. How are the traditional marketing concepts and principles carried over to the virtual office?
1. Driving business to your office.
Just as hanging your shingle out in front of your office is only effective for a portion of the traffic driving by the office – not enough to create a meaningful business. In the same way, just having a real estate website is also not enough. Driving traffic to your website has at least three main areas:
search engine optimization to leverage the visibility search engines provide,
including your real estate website address on all your printed and radio/TV advertising, and
placing your website address in your signature on all your email correspondence.
2. Networking.
Just as social organizations and acquaintances offer opportunities to network with potential clients, the Internet has both social sites like MySpace and FaceBook for networking. More market-specific networking opportunities are the real estate blogging sites, such as Active Rain. Real estate blog websites can be used to post helpful information along with your website's address in your signature. Build credibility and visibility.
3. Open Branch offices.
Just as more offices provide more exposure, website pages of information provide the contents that search engines seek. Each keyword-rich page becomes another "branch office" in that is another discrete piece of information for search engines to index and rank. Blogs and neighborhood news tools provide excellent opportunities to easily add content to your site and continue to expand the visibility of your virtual office.
4. Attention grabbing graphics.
Just as your printed real estate marketing materials need visual punch to attract someone's attention, your website needs to be visually attractive and sell an image. Consumers read into a website presentation: If the website does not look professional, how serious is the agent about getting their business? If the website design looks cheap or like corners were cut, how much will corners be cut in their real estate transaction?
Continuous attention to a real estate website as part of an overall marketing program will reward real estate agents with a growing amount of business. Putting up a real estate website and expecting it to work financial miracles is akin to simply putting up your real estate sign and expecting all the business in your area to find you. You have to prime the pump.
Click on the button below and let us know you would like to receive the FREE SEO Limited Offer on a NEW IMCD Website.
IMCD of Colorado, Inc., established in 1996 is a professional web design company providing affordable business & real estate web design and development services for real estate agent websites and business websites. IMCD Websites are built utilizing the latest Mobile Responsive Web Design technology while also being SEO friendly.
IMCD of Colorado, Inc.
Address: 4833 Front Street, Unit B-306
Castle Rock, Colorado 80104
Local Phone: 303-688-1331
Toll Free: 877-999-4623
Fax: 303-688-8842