Real Estate Websites That Foster Customer Referrals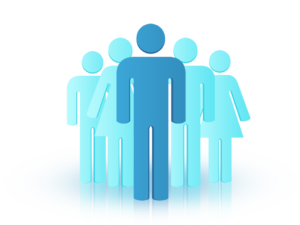 Your real estate website can use key drivers to turn clients into customers actively engaged in providing referrals. Interestingly, these key drivers found by researchers at Allegiance.com parallel the findings of successful real estate website designers.
Allegiance has defined the term "engaged customer" as a customer, who, over a period of several interactions, forms an emotional bond to a company or organization and its services and products. In the real estate business, the benefit of having engaged customers is they pro-actively provide real estate agents and brokers referrals.
Two drivers real estate customers can get from your real estate website are "helpful service" and "feeling confident and informed". Buyers guides, real estate transaction step by step guides, moving checklists (no not "Hollywood's Top Ten Tearjerkers"), and fix-it guides for sellers all help build a website visitor's confidence and level of knowledge. While the helpful service is obviously mainly the face to face meeting and follow-up communications, your website's information and various financial calculators provide services that help in the decision-making process.
The last two customer drivers are "feeling valued" and "feeling protected". Research by Ray Immelman also found these two areas to be the key to strong groups from families to corporate organizations. Ray found that when people are in an atmosphere where they feel secure and valued they are highly motivated, loyal and play well with others. I mean show cooperative effort to work with others.
Your real estate website can actually help fulfill these drivers. The ease of navigation through your site respects your visitor's time. The enforcement of a strong privacy policy, being clear on who you are (your real estate agent About Us page), and giving several ways to contact you all work toward helping your visitor feel protected. A privacy policy also reinforces the valuation driver. Very few things, short of fraudulent products, make consumers feel used more than companies who sell products just to harvest and sell a name list.
In Allegiance's research, they found that companies with engaged employees increased operating income almost 20%, whereas companies with more of the 9 to 5 mentality experienced income declines. This follows the feedback from companies who have found that most of their customer retention is due to their customer service, not their product quality.
In the last few years, the International Standards Organization that publishes the ISO 9001 standards has been focusing more on customer service as a key to company success. In the global climate of high quality goods being the norm, customer service and customer relations have been found to be the best source of feedback a company has to monitor their corporate health. By actively polling your real estate clients who use your website on what they found most helpful, you can help fine tune your market penetration and customer satisfaction.
Don't underestimate your real estate website's power to augment your dynamic personality and work ethic to help create excited and loyal customers.
Click on the button below and let us know you would like to receive the FREE SEO Limited Offer on a NEW IMCD Website.
IMCD of Colorado, Inc., established in 1996 is a professional web design company providing affordable business & real estate web design and development services for real estate agent websites and business websites. IMCD Websites are built utilizing the latest Mobile Responsive Web Design technology while also being SEO friendly.
IMCD of Colorado, Inc.
Address: 4833 Front Street, Unit B-306
Castle Rock, Colorado 80104
Local Phone: 303-688-1331
Toll Free: 877-999-4623
Fax: 303-688-8842