Last Gasp for Print Ads, Real Estate Shift to Websites?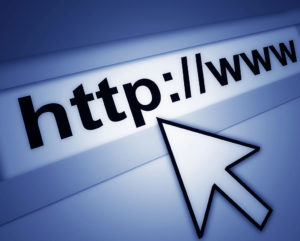 The real estate market slowdown has benefited internet marketing of properties at the expense of print ads. According to ChicagoBusiness.com, the major newspapers are seeing a cyclical downturn in print ads due to both the housing starts slowdown and the overall real estate market situation. The question looking to be answered by the markets in the next few years is once the market picks up; will real estate advertising be firmly shifted to the internet?
Real estate agents and advertisers alike see the internet growing as the most effective advertising media due to its interactive nature. With this growing dominance, marketers do not see that the revival of the real estate market will necessarily translate as a recovery of the print advertising market.
Pointing to the research showing over 75% of people entering the real estate market go online and do property searches, Jim Townsend, of the Classified Intelligence ad consultants company, thinks the greatest threats to newspapers are real estate websites with property listings. "A lot of the Realtors we talk to tell us the only reason they keep advertising is that their clients expect to see the ad in the paper."
Other advertisers have found the best benefit of print ads is to drive business to their real estate websites.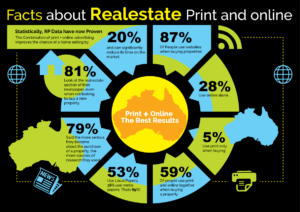 In the broader market of real estate websites, in the last year, even with a downturn in the market, venture capitalists have recently invested $62 million into four websites: Trulia, Redfin, Zillow and Terabits.
Why is the real estate Internet trend running counter to the market downturn? Pete Flint, Trulia's CEO, realizes that "There's no doubt that a lot of brokers are feeling some pain right now. They're spending less on advertising … but they're spending a significantly larger portion online, because it's cheaper, and it's where the audience is."
Zillow's CFO, Spencer Rascoff notes of Zillow, "Our growth actually accelerated in the back half of the year. In a down market, buyers, sellers and agents need more tools."
From the major real estate websites to the websites generated for individual real estate agents, the Internet is turning into the most viewed and cost effective advertising tool of the current real estate market. Given internet marketing's success with real estate advertising, print advertising will have an uphill battle to recover its lost ground.
Click on the button below and let us know you would like to receive the FREE SEO Limited Offer on a NEW IMCD Website.
IMCD of Colorado, Inc., established in 1996 is a professional web design company providing affordable business & real estate web design and development services for real estate agent websites and business websites. IMCD Websites are built utilizing the latest Mobile Responsive Web Design technology while also being SEO friendly.
IMCD of Colorado, Inc.
Address: 4833 Front Street, Unit B-306
Castle Rock, Colorado 80104
Local Phone: 303-688-1331
Toll Free: 877-999-4623
Fax: 303-688-8842