Writing A Successful Real Estate Blog Entry Call to Action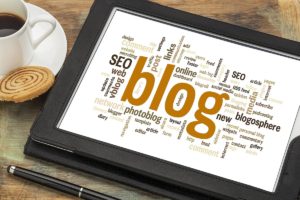 Writing a successful call to action in your real estate blog entry largely depends upon the angle from which you approach your subject. Advertising studies have shown that people react more strongly to the idea of losing something, than to the idea of gaining something. Especially if that something is money. Their money.
In the blog title, set the pace and capture your real estate website visitor's attention by stating what people may be losing or missing by not answering your call to action. People respond far more to a title telling them what they are losing. People respond about 60% less to titles posing the same idea phrased as what can gain from taking those same steps.
For example, if alerting homeowners to falling mortgage rates, the least effective title would be "Ways to Save on Your Mortgage Payments". More effective is "Are you losing 2 days of income with your high mortgage?".
Even more effective is to quote an authority figure telling them they are losing money. Just like testimonials, a third party expert creates even more interest.
An example of a title that would get the greatest response might be "Dean of Stanford Business School Reports Most Americans Lose A Month's Salary to High Mortgage Rates".
With a good title, your real estate blog entry then becomes an exercise in fleshing out the details of what your website visitor may be losing. The call to action becomes how you, with your real estate or mortgage brokering expertise, are able to help them not lose money (or an real estate opportunity) in today's market.
An easy way to add the uniqueness to your blog entry is to tell a story from your real estate experience. Adding a quote as a punch line to the story helps to make it memorable, just like in a good joke.
Of course, not every real estate blog entry should be written from the "what are you losing" perspective, but it is the most effective perspective to use when issuing a call to action.
Click on the button below and let us know you would like to receive the FREE SEO Limited Offer on a NEW IMCD Website.
IMCD of Colorado, Inc., established in 1996 is a professional web design company providing affordable business & real estate web design and development services for real estate agent websites and business websites. IMCD Websites are built utilizing the latest Mobile Responsive Web Design technology while also being SEO friendly.
IMCD of Colorado, Inc.
Address: 4833 Front Street, Unit B-306
Castle Rock, Colorado 80104
Local Phone: 303-688-1331
Toll Free: 877-999-4623
Fax: 303-688-8842