Real Estate Websites Ride The Wave of Change in Advertising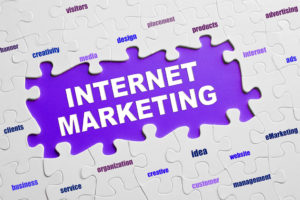 Real estate websites, using the best techniques in internet marketing, are riding the wave of change in the advertising world. Maurice Levy, the CEO of Publicis Groupe, talked about this change "It's not about cosmetic changes, it's about profound and unsettling changes" Fast Company magazine note that "The advertising business is in the midst of an upheaval more profound even than the arrival of TV…The arrival of digital has shifted power to the consumer, and the money is changing accordingly."
Your investment in your real estate website in 2007 was part of the surge in internet marketing, part of the overall advertising sea change. Just in the first half of 2007, internet marketing was up over 26% of 2006 spending. Due to the way people use the Internet, marketing is also changing the way it approaches the markets.
Direct marketing, the closest traditional marketing method to internet marketing, sends massive amounts of advertising out, hoping to get a reaction out of a small percentage of the recipients. In effective internet marketing, marketers craft their message to that small percentage that is their target market through the use of keywords, images and content. With the internet, marketers know, especially with "shopping cart" software, that buyers are closer to the point of purchase than in traditional marketing. Precision, not scale, is the key to successful marketing campaign.
If the internet is the new direct marketing channel, are there fundamentals of direct marketing that apply to your real estate or mortgage website marketing? Yes. The five points of a successful direct marketing pitch remain the same, because the introduction of the internet has not changed people's psychology of buying.
The title or headline of your article, webpage or blog entry must be informative, curiosity raising and at least hint at a benefit.
Content must list the benefits to the consumer, gives the consumer something to identify with, not features of the seller or the product.
Establish trustworthiness, either through testimonials, a guarantee or third party validation of your track record and capabilities.
Call to Action that is specific and tied to the consumer's benefit.
Add a PS. The two areas most people read are the title of the article and any post-script. At IMCD Web Design, we have found that reiterating the call to action in the post-script is an effective way to boost the percentage of real estate website visitors responding.
Use this short list to double check the way you present yourself and your real estate company on your website. Is your internet marketing including all the tried and true aspects of direct marketing?
Click on the button below and let us know you would like to receive the FREE SEO Limited Offer on a NEW IMCD Website.
IMCD of Colorado, Inc., established in 1996 is a professional web design company providing affordable business & real estate web design and development services for real estate agent websites and business websites. IMCD Websites are built utilizing the latest Mobile Responsive Web Design technology while also being SEO friendly.
IMCD of Colorado, Inc.
Address: 4833 Front Street, Unit B-306
Castle Rock, Colorado 80104
Local Phone: 303-688-1331
Toll Free: 877-999-4623
Fax: 303-688-8842