Creating a Hot Real Estate Website to Draw Warm Leads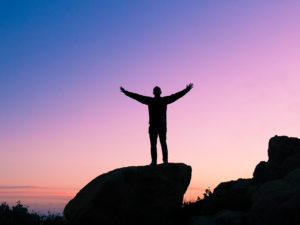 Once your real estate website designer has your initial website package details and the graphics for the site, then it is time to juice up your site with personalized content. Last entry we covered the foundations. This entry we cover the final steps, which often are the time consuming stumbling blocks to a rapid deployment of your site.
1. Create a list of items needed complete or print off the one your website designer sent you. Go over the list right away with your web designer and prioritize the items and clear up any items you don't understand. Certain items, such as the contact information, might be needed in the design before the rest of the content.
2. Optional step: Delegate parts of the project or the entire project to someone who has the authority, capability and resources to carry out the steps. Make sure they understand all items necessary. Putting them in direct contact with the website designer and keeping you up-to-date is often the fastest way to progress the work.
3. Treat your website information gathering as a project. Set internal timelines for each item to be completed. If you have delegated the project, touch base regularly to make sure there are no hitches in your get-along.
4. Burn your bridges behind you. Project management research has shown people fulfill obligations more when the write them down (the list with the timeline), but they are 95% more likely to finish on time when they report their goals to another person, such as a mentor. Use your website designer as your mentor since they are the most qualified to help you over any obstacles. Tell them what date you will have everything ready. This also helps your designer pencil in your project into their schedule when your site will be ready to put it all together.
5. Consider if you need professional website copywriting help. The usual items on the list are writing intensive, such as:
How the contact information should appear, including the contact email address, list of cities and communities you cover and all of your niche markets, such as luxury homes, foreclosure properties,
MLS link(s) to use,
Agent biographies,
History of the company and list of benefits buyers and sellers receive from working with you,
Information on the local real estate market to boost keywords on the homepage,
Testimonials,
Links to area schools, chamber of commerce sites, etc for any community links page, and
Categories for your blog and any initial neighborhood news articles or blog articles.
Review our article on agent bios. You may want to rewrite agent bios that are written as a timeline of accomplishments to make it more attractive to buyers and sellers. Your website designer may be able to put you in contact with a professional copywriter who knows how to write material that interests both your website visitor and the search engines.
6. One week or more before your slated completion date for having all the content ready for your real estate website, give your website designer an update. This is also a good time to review your advertising material and make sure your website's URL is on all of it.
7. Keep the project on the hot burner until it is completed. With a proven web designer working on your real estate website, any delays in the time to completion may be costing you great leads.
8. When your real estate website is finished and online, celebrate and congratulate everyone who put the hard work. Maximize your website's impact by sending emails notifying clients, any mortgage brokers, credit unions, or bankers with whom you work of your new website.
Click on the button below and let us know you would like to receive the FREE SEO Limited Offer on a NEW IMCD Website.
IMCD of Colorado, Inc., established in 1996 is a professional web design company providing affordable business & real estate web design and development services for real estate agent websites and business websites. IMCD Websites are built utilizing the latest Mobile Responsive Web Design technology while also being SEO friendly.
IMCD of Colorado, Inc.
Address: 4833 Front Street, Unit B-306
Castle Rock, Colorado 80104
Local Phone: 303-688-1331
Toll Free: 877-999-4623
Fax: 303-688-8842