Real Estate Websites Reinforces Sales Skills – Prospecting to Closing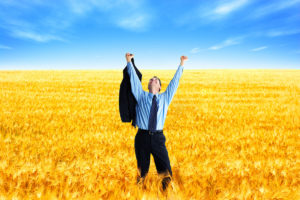 Survey your real estate website to make sure your web content is reinforcing your sales skills in the key areas of: prospecting, lead follow-up, presentations, and closing.
Prospecting
Sales lead generation is the primary role of a real estate website – whether to gain new listings or clients looking for homes to buy for primary residence or investment purposes. Does your homepage content convey the benefits of using your real estate agent services? Do you have contact forms that ask enough questions to pre-qualify your lead, but not so intrusive that they turn visitors away?
Lead follow-up
A problem many agents and brokers have with their online prospecting is failing to institute a follow-up program, either by phone or just auto responder emails. If you have created a special email address to collect your online leads, make sure it is checked often, just as in all marketing lead gathering campaigns, speed of response boosts your image to the buyer.
Presentations
Does your real estate website allow you to easily post videos or slide shows of your property? IMCD Web Design (IMCD) offers custom and template real estate web designs that include blogs for ease of posting videos of your feature listing properties. IMC also offers a listings manager online software program that has a user-friendly front-end that allows agents to post and edit their property slide shows! Virtual tours allow a 24/7 online marketing presentation of properties in their staged condition.
Closing
A real estate library or home buyer and seller guides allows your clients and real estate website visitors to educate themselves on the areas of buying or selling a house. By having this guides on your Realtor website, you can include links to specific reports or articles in reply emails to your clients. This both drives traffic to your site and leverages your online reports built on agents' real estate experience and insight.
If your real estate online marketing are not meeting all your objectives in these four key areas, it may be time to talk over upgrading your online presence with an IMCD real estate website. IMCD's semi-custom websites put the agent in the driver's seat, controlling the frequency and quality of their ongoing web content building strategy with intuitive and integrated blog. The search engine optimization built into every custom and semi-custom real estate web design increase your prospecting leads through better search engine ranking. Contact us today to see how your sales skills can be better conveyed in the active world of online real estate marketing.
Click on the button below and let us know you would like to receive the FREE SEO Limited Offer on a NEW IMCD Website.
IMCD of Colorado, Inc., established in 1996 is a professional web design company providing affordable business & real estate web design and development services for real estate agent websites and business websites. IMCD Websites are built utilizing the latest Mobile Responsive Web Design technology while also being SEO friendly.
IMCD of Colorado, Inc.
Address: 4833 Front Street, Unit B-306
Castle Rock, Colorado 80104
Local Phone: 303-688-1331
Toll Free: 877-999-4623
Fax: 303-688-8842