Real Estate Website SEO Tip: Know Your Customer's Keywords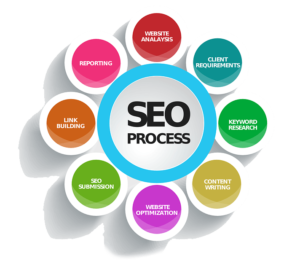 Real estate sales is about knowing what your customers want. Keyword optimization for your real estate website means knowing what keywords your potential clients use in their searches. Search engine optimization is how you use your best keywords in your real estate website's file and page titles, content and alt tags.
In the good old days of several years ago, everyone used the Overture tool to research keyword popularity. Yahoo purchased it and now Overture's link goes to Yahoo's paid keyword and marketing tool.
However, the good news is that software companies who have commercial keyword research software also offer limited-use free versions. That limited use is all you need to check your keywords' popularity.
When you are using any of the keyword optimization tools, be both a little general and rather specific in your search. Then your search results allow you to get a feel for the keyword search spectrum from heavily used terms that target too big a market to keywords very specific to your site, but seldom used.
Google Adwords is a marketing arm of Google that allows you to type in a list of keywords and then check how often they are relatively used in Google searches. I say "relatively" since Google doesn't give you a number, but a bar chart depicting usage. After you submit your keywords, a Google Adwords report comes up. Click on the Search Volume column header to sort the column from most used to least used. You are more interested in the Search Volume – what your clients are using – than Advertiser Competition, which is what your competition is using.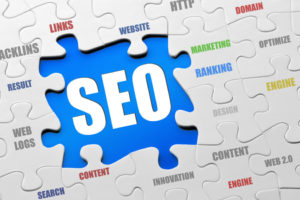 Wordtracker is a keyword research company that is independent of any of the search engines and uses the metacrawlers (search engines that search other search engines instead of the web) Dogpile and Metacrawler. Its site allows you to do free keyword searches. Besides usage, Wordtracker uses a Keyword Effectiveness Index (KEI). The more popular keywords with less competition have higher KEIs. Using the KEI, you may find a niche for yourself and a higher search engine ranking using that keyword more than one that is more popular, but with more competition.
A third research company, similar to Wordtracker, is Keyword Discovery. They have a paid service that searches 200 search engines, including search engines in the UK, Japan, across Europe, and Australia. They offer a limited free keyword research tool.
A final gold mine is in your backyard. Check your real estate website's log or ask your webmaster what are the keywords that have sent traffic to your site. You may be surprised. If there is a major keyword that is not driving traffic, you may need to rewrite your pages to better use those keywords. If you are in a very competitive keyword area, follow all the main SEO strategies of adding web pages with content, building more links in that area and improving your titles.
Using these keyword research tools allows you to fine tune your real estate website for greater visibility and traffic. A few more qualified leads will make it well worth doing your keyword homework.
Click on the button below and let us know you would like to receive the FREE SEO Limited Offer on a NEW IMCD Website.
IMCD of Colorado, Inc., established in 1996 is a professional web design company providing affordable business & real estate web design and development services for real estate agent websites and business websites. IMCD Websites are built utilizing the latest Mobile Responsive Web Design technology while also being SEO friendly.
IMCD of Colorado, Inc.
Address: 4833 Front Street, Unit B-306
Castle Rock, Colorado 80104
Local Phone: 303-688-1331
Toll Free: 877-999-4623
Fax: 303-688-8842