Understanding the Mindset of Today's Real Estate Buyer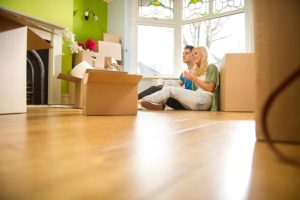 Understanding the mind of the real estate buyer gives real estate agents a great advantage in knowing how to present a property (on their real estate website and in real estate advertising). Your personal experience and advice from mentors is the best insight for your local real estate market. But understanding those buying triggers that are shared by buyers across the American market can give additional insights into properly positioning properties for prospective buyers.
The National Association of REALTORS real estate website is a deep reservoir of facts and research on all aspects of real estate transactions. The NAR polls return valuable information on buying trends. Since the NAR continually updates their surveys, real estate agents can see the changes over the years, and combine the NAR real estate website research with their own experiences to better understand their own market.
Visit NAR's real estate website and take the Buyers Favorite Features quiz and see how well you know your buying public. Or read this entry, then take the quiz and get an "A".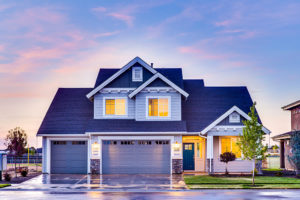 The one home feature that 75% of American buyers thought was very important was central air conditioning. The other 25% were probably from the Montana, North Dakota and Alaska real estate markets and favored radiant heat and southern exposures. The next runner-up at almost 60% was a garage for 2 or more cars. Just slightly less important than the large garage is the master bedroom walk-in closet.
As you probably found out, repeat home buyers are a lot pickier than first time home buyers. First time buyers are looking at proximity to work and size of backyard. Then, maybe after the sounds of a backyard full of children sink in, repeat buyers are more inclined to the large garage and walk-in closet. It will be interesting to see if the rise in fuel prices changes the importance of distance to work.
Repeat buyers also were more interested in energy efficient homes, except in the real estate market niche buying homes over 51 years old. The architectural style is most likely the favored feature on the older homes. Or for the price they bought the house for, one could run the heat, contribute to global warming through the air leaks and still come out ahead.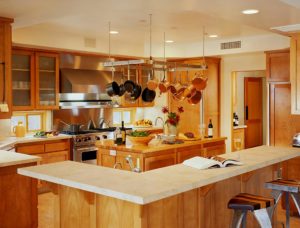 Ironically, kitchens are one area people fix up to increase the value of their home and yet almost half of all home buyers remodel or make improvements to the kitchen within the first three months of their purchase. Other home improvements made to make the house feel more like a home (to the tune of slightly over $4000) were bathrooms, bedrooms, and new appliances and lighting.
The buying of one story and two story homes was very close at 47% and 44% respectively. Predictably, the older home buyers favored the single story home. This leaves us to deduce that the time honored tradition of sending the kids to the basement is still strong.
Finally, what most buyers wish they had a greater quantity of? Storage. Anywhere it could be added, in closets, garages, and a larger kitchen. Have you ever noticed at parties, that people have these great dens and family rooms for social events, but everyone always gravitates back to the kitchen? America seems to be figuring that one out. Can't fight the race memory of gathering around the fire, I guess.
Checking survey findings with your own experience is a good way to help triangulate where your local real estate market is heading and where the best real estate opportunities may be.
Click on the button below and let us know you would like to receive the FREE SEO Limited Offer on a NEW IMCD Website.
IMCD of Colorado, Inc., established in 1996 is a professional web design company providing affordable business & real estate web design and development services for real estate agent websites and business websites. IMCD Websites are built utilizing the latest Mobile Responsive Web Design technology while also being SEO friendly.
IMCD of Colorado, Inc.
Address: 4833 Front Street, Unit B-306
Castle Rock, Colorado 80104
Local Phone: 303-688-1331
Toll Free: 877-999-4623
Fax: 303-688-8842