Real Estate Website Planning – Clarity Brings Results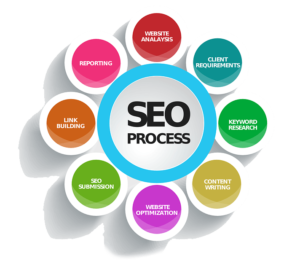 Real estate website planning is the timely task of focusing a real estate agent's input gets their prime Internet marketing creation results. Clarifying three key areas helps real estate agents not only gather the information, but have a frame of reference to market their services. In order of consideration are the website's purpose, target audience(s) and content to present.
As an Internet marketing investment, a real estate agent's purpose for a real estate website is to generate sales leads. However, for the real estate agent's clients, a real estate website needs to have a high level of customer service – answering questions, providing information, and helping solve buying or selling dilemmas. In order to move people into giving personal information that becomes sales leads, effective Realtor websites, by extending the agent's personality, begin to build the relationship where the potential client feels like they can trust the agent. Meeting the web visitor's purpose is the best way to fulfill the Internet marketing ROI purpose.
Knowing your potential clients is the easiest way to define your target audience. Real estate is a dynamic market made up of several sub-markets that are not necessarily in sync with each other. There are the broad markets of residential, commercial and multi-family and the subdivisions within those markets of new construction, first time home buyers, home sellers, foreclose property buyers, investors, seasoned home buyers and the fix-and-flip buyers. Targeting an online marketing message to each segment increases your ability to respond to specific clients' real estate needs.
After defining the real estate market or niche markets to pursue the next step is gathering the content showing the benefit of your buying and selling services to those markets. At IMCD Web Design, a real estate marketing package has been constructed as framework that agents can use to target different markets. Many of our clients have found the benefit of using the Internet's capacity to guide searchers to the exact information they need. The all-in-one information page is an asset in print campaigns, but not in online marketing campaigns. Each targeted landing page or guest book page gives the real estate agent the advantage of knowing exactly what market their potential client is in.
IMC's sales team and real estate web designers use their years of experience fulfilling the dual purposes of real estate websites to help agents clarify their online marketing goals and focus their web content building for a timely construction of a winning website. Contact IMC's sale team and start planning your next online marketing success story.
Click on the button below and let us know you would like to receive the FREE SEO Limited Offer on a NEW IMCD Website.
IMCD of Colorado, Inc., established in 1996 is a professional web design company providing affordable business & real estate web design and development services for real estate agent websites and business websites. IMCD Websites are built utilizing the latest Mobile Responsive Web Design technology while also being SEO friendly.
IMCD of Colorado, Inc.
Address: 4833 Front Street, Unit B-306
Castle Rock, Colorado 80104
Local Phone: 303-688-1331
Toll Free: 877-999-4623
Fax: 303-688-8842