Promoting Your Website With Email Signatures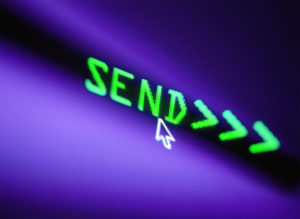 Real estate agents routinely save time and promote their real estate website using email signatures and autoresponder messages. Unfortunately for targeted online marketing, many use the same signature on all their emails. The following is suggestions that will both improve your online marketing and spruce up your email signatures.
First, take your current signature and edit it for home seller, home buyer, foreclosure property buyers and property investors. Instead of just pointing everyone to your home page, provide links to the specific categories or web pages on your website, real estate blog or article manager that would interest that specific market.
Second, put either your real estate agent photo or an eye-catching JPG or GIF image in your signature. Where email recipients may tend to ignore signatures, by adding color photos it attracts the eye just long enough to reinforce your tag line.
If you use a funny or thought provoking quote in you signature change it out as another way of keeping your real estate clients interested to the end of your email. Maybe when sitting down to compose your New Years resolutions, provide yourself with a needed diversion and pull 24 quotes off the Internet so you are primed for the year.
Signatures do not have to be short. Follow on direct mail marketing technique of adding a postscript in your signature. It can be a plug for your real estate blog or a request for referrals. The statistics on reading habits of your audience show most people read the title or subject line, the first sentences or so and any post script.
Always personalize your autoresponder messages. Besides their role as a sales lead generator, real estate websites serve as part of your customer service with all the helpful information. By personalizing your autoresponder emails you can both reinforce your brand, market your real estate services and refer your new prospect to view specific pages of your website.
At IMCD Web Design, we offer online marketing services and guidance to our business and real estate web design clients so they cover all bases in making the most of their real estate Internet marketing investment. Call our real estate web design sales team to put our formidable Internet marketing team working to increase your search engine visibility, website optimization and sale lead generation.
Click on the button below and let us know you would like to receive the FREE SEO Limited Offer on a NEW IMCD Website.
IMCD of Colorado, Inc., established in 1996 is a professional web design company providing affordable business & real estate web design and development services for real estate agent websites and business websites. IMCD Websites are built utilizing the latest Mobile Responsive Web Design technology while also being SEO friendly.
IMCD of Colorado, Inc.
Address: 4833 Front Street, Unit B-306
Castle Rock, Colorado 80104
Local Phone: 303-688-1331
Toll Free: 877-999-4623
Fax: 303-688-8842