Real Estate Web Design Protection And Reliability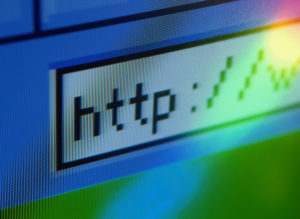 After investing in your real estate web design, you want your web hosting service to give you the assurance that your Internet marketing message will be online 24/7. IMCD has seen more than one real estate websites' online marketing founder when their underlying web hosting service failed to provide the protection and reliability needed in the "wild west" atmosphere of the Internet. As professional web hosting services know, the international market the Internet provides businesses also opens them up to the possibility of web attacks from anywhere on earth that has a web connection and bored or discontented coder.
IMCD provides the benefit of a real estate web hosting service for all our web design clients for several reasons:
Webmaster expertise in uploading and maintaining websites and all the script pages;
Consistent real estate website back-up and redundant off-site storage of your website files;
Pro-active counter measures taken to eliminate the threat of hacking your website;
Anti-spam protection of any real estate websites' email addresses; and
Anti-virus and anti-spyware protection of all files and web server portals.
IMCD has over a fourteen years experience dealing with the major commercial web hosting services and we know what is needed and who are the hosting services that can provide a reliable 99.9% uptime for your website. We have also researched who is following "best practices", not just advertising that they do, to make sure there are no obvious security protocols that are not implemented.
Our webmaster services puts your customer service at the top of our web hosting priority list. We do not wait for clients to complain of spam attacks, but monitor our servers' loads to jump on Internet spam attacks when they start and shut off the spamming servers access to our hosting servers. Since spammers move their field of operation to servers around the world, this is a task that never ends – and not something that we think real estate agents need to take valuable time to deal with.
Our experience with websites and the familiarity with Murphy's Law means that we know, not only the benefit of a website's back-up, but the benefit of redundancy of back-ups. IMCD maintains both weekly full back-up copies of websites as well as daily back-ups so your work updating your article manager, real estate blog or real estate listings is not lost due to machine or pilot error. Any of our client websites can quickly be restored to the last operating configuration. When your time is as valuable as it is, we find that our redundant back-up system is an investment well worth it.
IMCD knows your real estate website is one of your best assets for gathering sales leads and maintaining a strong presence in the bustling Internet market. Contact IMCD's real estate web design sales team to accelerate you real estate online marketing strategy – we have just the right package to meet your Internet marketing needs.
Click on the button below and let us know you would like to receive the FREE SEO Limited Offer on a NEW IMCD Website.
IMCD of Colorado, Inc., established in 1996 is a professional web design company providing affordable business & real estate web design and development services for real estate agent websites and business websites. IMCD Websites are built utilizing the latest Mobile Responsive Web Design technology while also being SEO friendly.
IMCD of Colorado, Inc.
Address: 4833 Front Street, Unit B-306
Castle Rock, Colorado 80104
Local Phone: 303-688-1331
Toll Free: 877-999-4623
Fax: 303-688-8842