Real Estate Web Design – SEO and SEM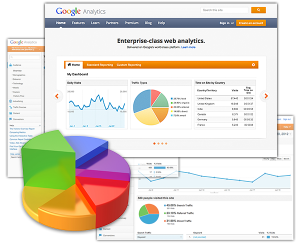 Search engine optimization (SEO) and Search Engine marketing (SEM) is an integral part of effective real estate web design. Search engine optimization is not solely a science of getting your real estate website to the top of the search engine results, it is also an advanced Internet marketing tool for increasing web visitors who are looking for your information, homes for sale listings or home selling services – it serves as a pre-qualification step for your sales leads.
A sign of ineffective SEO in real estate web design is situations where the web development team does cursory keyword investigation and does not create a keyword sales funnel that targets particular web browsing shoppers. The shotgun approach to gathering sales leads often backfires due to its lack of focus. It has the same effect of asking a busload of people "will anyone will lend me $5?" No one responds…or they respond in ways your call to action did not intend.
IMC does our SEO homework of researching our real estate web design clients' market along with the strengths and benefits of their real estate service. After the market research, an Internet marketing strategy is put together that includes choice of target keywords. However, beyond keywords, IMC web designers have analyzed over a dozen different areas of our real estate web designs that incorporate search engine optimization features. Each of these areas integrates seamlessly to provide your real estate company with and Internet marketing presence that targets you niche markets and target your potential clients.
If your online marketing efforts have not increased you search engine visibility or bringing you consistent sales leads to your website, contact our real estate web design sales team. Besides our real estate web design hat, we are also an SEO company that knows how to plan and execute a formidable Internet marketing strategy. Our web design goals are to make your real estate website bring you the best sale lead generation possible. When going through the online marketing minefield, it pays to follow a market leader who knows where the hidden mines are that can impair your Internet marketing program.
Click on the button below and let us know you would like to receive the FREE SEO Limited Offer on a NEW IMCD Website.
IMCD of Colorado, Inc., established in 1996 is a professional web design company providing affordable business & real estate web design and development services for real estate agent websites and business websites. IMCD Websites are built utilizing the latest Mobile Responsive Web Design technology while also being SEO friendly.
IMCD of Colorado, Inc.
Address: 4833 Front Street, Unit B-306
Castle Rock, Colorado 80104
Local Phone: 303-688-1331
Toll Free: 877-999-4623
Fax: 303-688-8842