Positioning Websites For Today's Foreclosure Market
Is your real estate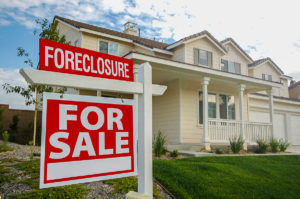 website positioned for reaching the active home buying and investor market? IMCD Â has found that even in this real estate economic downturn, real estate agents who have positioned their Internet marketing message to reach the foreclosure and distress sales market are staying active. What can you do to position your real estate website to capture foreclosure sales leads?
The first step that IMCD recommends for our real estate web design clients is to make use of our extended real estate agent Internet marketing package which includes a guest book – contact page. This content and marketing specific web page addresses the needs of home buyers and investors who are looking to benefit from the buying deals available. The contact form gives the real estate agent detailed information on the type of property the buyer is interested in purchasing.
The second step is to make sure your real estate website has a content management system, such as a real estate blog or article manager, that allows you or your agents to quickly and easily add informative content, news, and pictures. IMCD offers several content management systems that our real estate agent and broker clients have found fit their need to be able to easily add content to their websites. Several of our real estate website clients have seen that by adding a content management system that they use at least weekly, they have had great success appearing high in the search engine rankings.
Part of the overall Internet marketing plan to the active foreclosure market is to always position your real estate services from the position of the benefit clients receive. The feature of fast notification of new foreclosure listings benefits to your clients since they can get an early offer in on the property. People inherently like to hear about business offers from the point of view of how it benefits them.
Underlying all the market specific content is making sure you have a real estate web design from a web developer like IMC that has a track record of effective search engine optimization (SEO). Without effective SEO, your website does not have the competitive edge necessary to reach your online market.
Contact IMCD's real estate web design sales team to see get your Internet marketing strategy fulfilled by one of the top web designers for the real estate market. Attract attention, capture leads and build your real estate business with IMCD.
Click on the button below and let us know you would like to receive the FREE SEO Limited Offer on a NEW IMCD Website.
IMCD of Colorado, Inc., established in 1996 is a professional web design company providing affordable business & real estate web design and development services for real estate agent websites and business websites. IMCD Websites are built utilizing the latest Mobile Responsive Web Design technology while also being SEO friendly.
IMCD of Colorado, Inc.
Address: 4833 Front Street, Unit B-306
Castle Rock, Colorado 80104
Local Phone: 303-688-1331
Toll Free: 877-999-4623
Fax: 303-688-8842