Real Estate Website Marketing Finesse With Graphic Design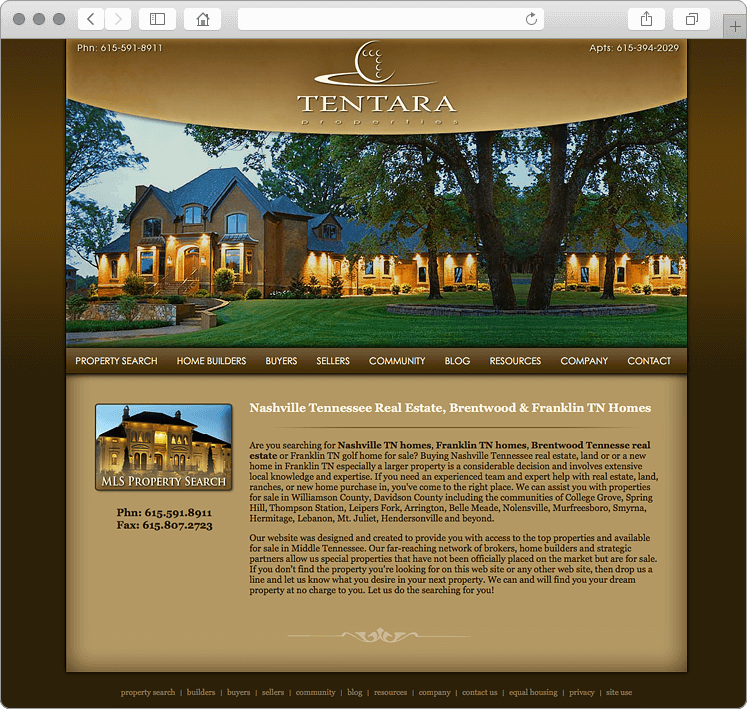 First a real estate web design's search engine optimization attracts search engines and pre-qualified potential clients to your real estate website. Then the graphic design captures and holds their attention. Graphic design is more than just great art, it is the combination of color, layout and page headings that begins the process of moving the viewer into a course of action.
Professional graphic design follows the marketing criteria of moving your real estate websites visitors to signing a guest book or contacting you by phone or email. In order to do this the graphic design must have a blend of artistic allure mixed with a layout that impresses on the viewer the professional level of services one can expect. The biggest obstacle any marketing campaign, especially Internet marketing campaigns, is establishing credibility. Well done graphic design conveys the level of "trustworthiness" needed to both keep visitors on the website and move them to send contact information.
Website statistics can show website owners the effect of poor graphic design: a web visitor lands on your website using one of your keywords, checks one page and clicks off without leaving their information. For better or worse, people quickly assess a website in less than a second, so a website for a real estate agent has one short window of opportunity for their online marketing investment to capture interest.
IMCD has built a large portfolio of real estate websites whose graphic designs have successfully moved web visitors to follow a call to action. Our real estate clients find the sales leads generated is not the only benefit they derive from their websites. Along with the contact information, web visitors stay and read or download information from the real estate library that helps them fulfill their home buying or selling purposes.
As an real estate industry leader, you want the real estate web design that reflects your professional level of service in its graphic design. Call our sales team to see what IMCD real estate web design and Internet marketing package best suits your online marketing strategy and goals. Put our track record of successful real estate websites to work for your business!
Click on the button below and let us know you would like to receive the FREE SEO Limited Offer on a NEW IMCD Website.
IMCD of Colorado, Inc., established in 1996 is a professional web design company providing affordable business & real estate web design and development services for real estate agent websites and business websites. IMCD Websites are built utilizing the latest Mobile Responsive Web Design technology while also being SEO friendly.
IMCD of Colorado, Inc.
Address: 4833 Front Street, Unit B-306
Castle Rock, Colorado 80104
Local Phone: 303-688-1331
Toll Free: 877-999-4623
Fax: 303-688-8842