Are You The Quotable Real Estate Expert?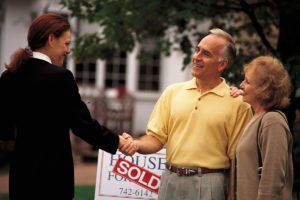 Real estate marketing is largely a self-promotion industry. Are you the quotable real estate expert in your town? With several steps, you can both increase your visibility and the visibility of your real estate website. Any real estate news is good news if you are an area real estate expert getting quoted in the papers on the TV or radio. Plan to be the expert by laying the foundation in your real estate website.
IMCD helps real estate agents implement an entire Internet marketing strategy of which the real estate website is the centerpiece. By adding a content management system such as a real estate blog and/or article manager to a real estate website, real estate agents have a ready platform to comment on area real estate news or give consumer education. The content management system sets up the foundation of an agent's or broker's expert insights.
As you create blog entries with plans to create press releases, you can quote yourself in your entries. Make sure your quotes can be lifted out as "sound bites" and stand on their own if used by news reporters using your blog as background information.
The second step, after creating a track record of several months of entries, is to create press releases. With the turbulence in the real estate and economic arenas, finding items to create news releases is at an all time high
The format for a press release is similar to creating a blog entry with two critical differences. The first area is at the top or the press release, add the release date and your contact information identifying yourself and your company and then list several contact points such as cell phone, email and your real estate website. Following the important lead-in information start with your riveting headline and entry. The first sentence of the press release should cut straight to the action so the reader knows why this release is newsworthy.
The second area is the last paragraph. This serves the same purpose (in an abridged format) as your About Us page. Include a short company or personal description highlighting your professional credits and years in the business as well as a link to your real estate website.
Finally end your release with three hash marks or number signs (###) centered on the page.
An additional step selling your services, just as in selling real estate, is to develop a relationship with the reporters at the newspapers and media outlets who cover the economy and real estate. Remember, Donald Trump didn't garner his early press coverage by waiting for the newspapers to discover him.
Your real estate website can serve as your foundation to your proactive media campaign. Turn any national or regional news to your visibility advantage. Contact IMCD today to position your real estate website for maximum usage as your personal professional branding and media outlet.
Click on the button below and let us know you would like to receive the FREE SEO Limited Offer on a NEW IMCD Website.
IMCD of Colorado, Inc., established in 1996 is a professional web design company providing affordable business & real estate web design and development services for real estate agent websites and business websites. IMCD Websites are built utilizing the latest Mobile Responsive Web Design technology while also being SEO friendly.
IMCD of Colorado, Inc.
Address: 4833 Front Street, Unit B-306
Castle Rock, Colorado 80104
Local Phone: 303-688-1331
Toll Free: 877-999-4623
Fax: 303-688-8842