Real Estate Web Design For Your Long Term Website Sales Success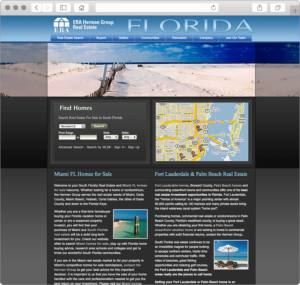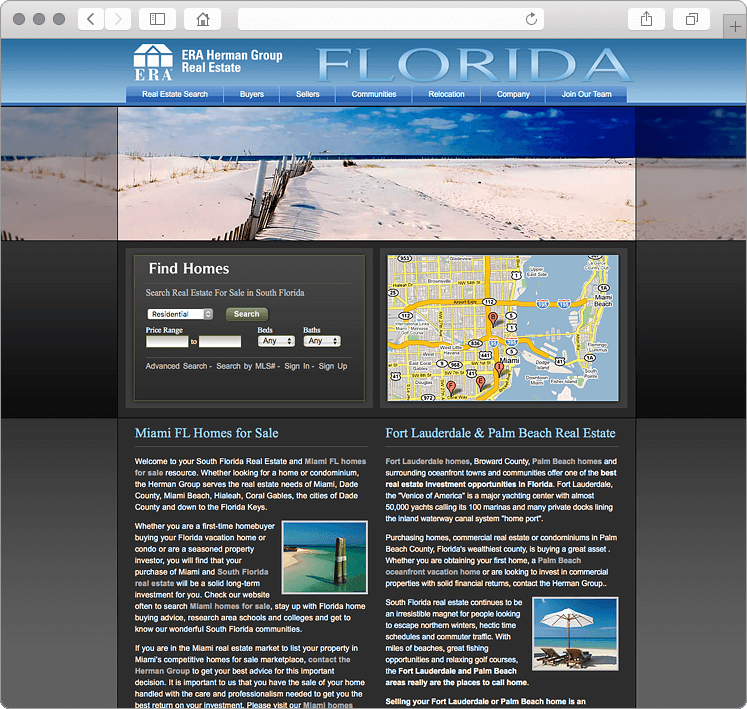 Real estate web design for long term sales planning uses an option that also bolsters a real estate agent's website's search engine optimization. While a real estate web design that incorporates featured listings and MLS search tools addresses the immediate homes for sale market, savvy Realtors that make use of blogs and article manager options in their web designs use their marketing an area to improve their website's real estate market keyword and information content.
The time spent researching and adding web content to article managers or real estate blogs pays off on two fronts. First, the creation of new, expert information for potential and past clients creates traffic to your website. By broadening your scope from individual properties to various neighborhoods and mini-economies in the city, real estate agents create a broad property-selling palette that the current properties for sale serve as the current window dressing.
The second area of benefit is the ability to create articles targeting your major and long-tail keywords. If you review area real estate web designs that have solid placement high in the Google, Yahoo and Bing search engines, many have blog entries or articles on the area's highlights, not just the available listing of homes for sale. The saying that "content is king" holds true for the real estate Internet market as well as for all other markets.
IMCD Web Design has a long history of creating websites that meet real estate agents' and brokers' needs for providing Internet visitors information on listings as well as neighborhood news. Each custom real estate web design, as well as the semi-custom template designs, have the options of adding a blog or article manager into the website.
Driving traffic to your website by commenting on other real estate blogs is a good idea, however, attracting search engines by posting blog entries on your own site is the best way to add value and drive traffic to your real estate website.
Adjusting to today's shifting markets – different age groups, different buying habits – online marketing is statistically the best way to reach the growing next market of home buyers. Another benefit of using a real estate blog is its capacity to tie into social networks that are quickly becoming the information pipelines for the next generations.
Contact IMCD Web Design to bring your real estate web design up to today's competitive online marketing standards. We have the web design that works well with whatever level of technical skill you have. Our blog and article manager options are very intuitive and user friendly. Call us today!
Click on the button below and let us know you would like to receive the FREE SEO Limited Offer on a NEW IMCD Website.
IMCD of Colorado, Inc., established in 1996 is a professional web design company providing affordable business & real estate web design and development services for real estate agent websites and business websites. IMCD Websites are built utilizing the latest Mobile Responsive Web Design technology while also being SEO friendly.
IMCD of Colorado, Inc.
Address: 4833 Front Street, Unit B-306
Castle Rock, Colorado 80104
Local Phone: 303-688-1331
Toll Free: 877-999-4623
Fax: 303-688-8842