Real Estate Referrals – A Boon and a Barrier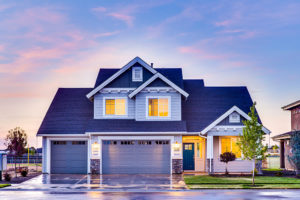 Referrals account for over 40% of a real estate agent's clientle of home buyers and sellers. This is a boon for established agents, who enjoy working with a partially self-filling sales pipeline.
On the other hand, this means established real estate agents as well as new agents both must overcome "change of brands" barrier to gain new business in 40% of the market. Advertisers are aware, that regardless of what market – real estate, soap, or cars, people build a brand allegiance. What advertising ingredients does your real estate website need to help you break through that barrier?
You know that your website must capture attention and offer real estate information that is of real value to buyers and sellers in a very competitive market. What elements of advertising can move someone to try your services over the company that their family has always used? When someone is emotionally attached to a brand, that brand has become a part of their identity. Your call to action needs a strong message that allows someone to shift a part of their identity. The message on your real estate website must "rings true" for them.
Your real estate website's call to action needs to go beyond curiosity arousing headlines. It must offer a high risk/reward scenario – remember they will be moving out of their comfort zone – balanced with a safety net.
Your agent bio has to present your personal unique selling point (USP). Make it something that is worth taking the risk of forming a new professional relationship. As one salesman put it, "To sell a $450,000 house, you need to have a $450,000 relationship." National Association of Realtors surveys have shown that integrity and trustworthiness are the top two traits looked for in real estate agents. Whether through testimonials or stories, convey your integrity and trustworthiness as a foundational strength, but also an USP that goes beyond that.
Advertising tests have found that people love to read about themselves or information directed to them personally. Real estate websites regularly convey that the agent listens to clients. Instead of making that claim, tell a story of how you helped someone buy a house that was perfect because your listened and found how they wanted to feel once they were in their new house. Your real estate website positioning may carry the message that you "put them in a house with room to grow and a yard to start a garden" versus just "put them in a 1800 square foot house with a yard." By having website content showing how you heard a home buyer's emotional need or dream, you better convey your ability to listen.
People buy on emotion and find reasons later to back up their decisions. The best way to convert visitors to new customers and overcome the "change of brands" barrier is to show you understand their needs and problems better than anyone else. Maybe use the headline "I will put you into the house your mother never dreamed you wanted." A subheading of "It was over 100 miles away" may not turn a clients mother into a referral though.
Click on the button below and let us know you would like to receive the FREE SEO Limited Offer on a NEW IMCD Website.
IMCD of Colorado, Inc., established in 1996 is a professional web design company providing affordable business & real estate web design and development services for real estate agent websites and business websites. IMCD Websites are built utilizing the latest Mobile Responsive Web Design technology while also being SEO friendly.
IMCD of Colorado, Inc.
Address: 4833 Front Street, Unit B-306
Castle Rock, Colorado 80104
Local Phone: 303-688-1331
Toll Free: 877-999-4623
Fax: 303-688-8842