Integrating Your Real Estate Website into Your Business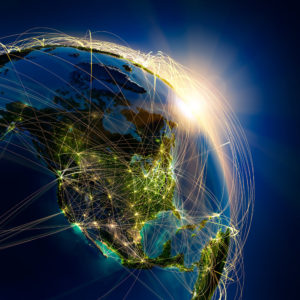 To maximize the return on your real estate website investment, make sure you integrate your website's lead generating capacity with your current customer relationship system. As businesses have found since the beginning of the computer revolution, "a new business technology changes nothing, unless it is used to remove an obstacle or limitation to achieving your business goals."
The main reason for a real estate website is to funnel more warm sales leads to real estate agents. A major lead gathering constraint is time. Agents, no matter how much coffee they drink, have time limitations on their day. Your website technology solves the time constraint by expanding the time available to find new leads and cultivate relationships with past customers. Your website works 24 hours a day providing potential clients real estate information and your business contact information. As an interactive media, your website also requests contact information and automatically sends responder emails once contact information is received.
To integrate the lead gathering benefit of your real estate website, examine your current sales process for capturing, possibly delegating, and tracking your leads. What needs to be changed to incorporate the real estate sales leads forwarded from your website into this process?
Since people perform best at those tasks on which they are measured, a good failsafe method of integrating your real estate website leads is to make a (diplomatic) person responsible for them. Then you know that the capturing and tracking of sales leads through the sales process happens in a measurable way. By tracking your website leads, you gain the best insight on your website's return on investment and your (or your company's) ability to convert leads to solid sales.
The typical business mistake is adding new technology, be it more robust software, a faster computer, or the ability to text message, without rethinking the process it is meant to aid. This mistake usually leads to the innovation being underutilized or worse, with lack of integration, another impediment to the business process.
Given the real estate client testimonials IMCD Web Design has received over the years, the best time to integrate your website's increase in sales leads is before you launch or relaunch your website.
Click on the button below and let us know you would like to receive the FREE SEO Limited Offer on a NEW IMCD Website.
IMCD of Colorado, Inc., established in 1996 is a professional web design company providing affordable business & real estate web design and development services for real estate agent websites and business websites. IMCD Websites are built utilizing the latest Mobile Responsive Web Design technology while also being SEO friendly.
IMCD of Colorado, Inc.
Address: 4833 Front Street, Unit B-306
Castle Rock, Colorado 80104
Local Phone: 303-688-1331
Toll Free: 877-999-4623
Fax: 303-688-8842