Be Great – Detail the Obvious in Your Website Content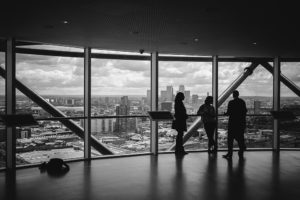 Use the most financially rewarding ad campaign strategies on your real estate website. Writing for the mindset of a real estate client is much the same between traditional marketing and internet marketing.
Belabor the (Not So) Obvious.
Tell your real estate customers certain normal steps that you (and other real estate agents) take in the process as if it was part of your unique approach. This should be a step that they are not usually aware that you do. (Ever notice how much a buyer just expects to happen all by itself in the process?)
In your copywriting and advertising strategies, examine where you make assumptions of the buyer's or seller's knowledge of the transaction process. Are there areas where you always take particular care to make sure the process goes smoothly? It does not matter if everyone else does or that you have a lot riding on the line if it's not done correctly. Educate your potential client of this aspect of the process.
A number of years ago, a middle of the pack beer company began advertising how they steam cleaned their equipment between batches because they wanted their customers to have the best taste. It didn't matter that health regulations and everyone else in the industry took that step – customers were not aware of it. As a result of their simple educational campaign, they grabbed a larger market share.
Sell Yourself – Don't Sell the Industry.
Always tie the benefit that a buyer or seller receives from using a real estate agent to you personally. Your real estate website is on the Internet to boost your income, not the income of all the other real estate agents.
Channel the Buying Impulse.
The real estate market is not created by real estate companies. OK that's obvious, but write from that perspective. The real estate market is created by the hopes and dreams (and possibly some seller desperation) of people looking for new surroundings. Make sure your copywriting is capturing and channeling that desire to own the real estate that fulfills a desire already resident in your market.
Have you noticed when people appear to buy a house for a reason that has nothing to do with the house itself? Maybe the driver reason was "close to a good school" or "five minutes from work". Keep in mind all the buying drivers that are external to the house itself as possible keys to helping home buyers fulfill their dream.
Add these three strategies into your real estate website content and track how your clients perceive more benefit from using your real estate services over anyone else's.
Click on the button below and let us know you would like to receive the FREE SEO Limited Offer on a NEW IMCD Website.
IMCD of Colorado, Inc., established in 1996 is a professional web design company providing affordable business & real estate web design and development services for real estate agent websites and business websites. IMCD Websites are built utilizing the latest Mobile Responsive Web Design technology while also being SEO friendly.
IMCD of Colorado, Inc.
Address: 4833 Front Street, Unit B-306
Castle Rock, Colorado 80104
Local Phone: 303-688-1331
Toll Free: 877-999-4623
Fax: 303-688-8842