Initial Steps to Designing Your Real Estate Website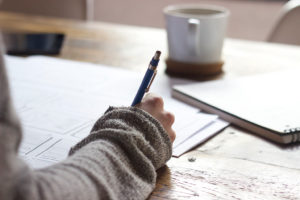 Professionally created real estate websites are a tremendous marketing asset. However, there are several key steps the real estate agent needs to take to lay the foundations for a website that will bring a maximum return on their investment. The following outline will help you understand the standard flow of events for working with your website designer. With this road map, you can get your real estate website working for you as soon as possible.
1. Determine the real estate website package you need.
Not the website package you can afford. Reason: Go into your project with eyes wide open as to what your internet website marketing competition is. Most real estate websites are created modularly, so you can add on modules at a later time as your marketing budget allows. Sooner is always better than later.
The fastest way to research your area is to do several key word searches in your area and see what packages real estate agent websites are using. Are they using blogs, neighborhood news, or plenty of city information on their home page?
2. Determine what real estate package you will start with…
and a tentative timeline for adding additional features. Discuss this with your website designer ahead of time to make sure the underlying framework is in place to make the add-ons. Determine your color theme, page layout and any custom graphics work, such as a custom home page.
3. Determine your domain name and hosting service.
Save yourself the headache of learning a piece of the webmaster trade and rely on using a proven real estate website design company to deal with the hosting service. Web design companies deal with hosting services everyday and it is in their own self interest to have reliable hosting services that offer such basics as secure email hosting and technical support. Discuss the domain name, especially any that your currently own, with your designer. See our SEO article about choosing a domain name if you do not currently have one.
4. Get your graphics done first.
The graphical layout of your site is the most time-intensive part of the process. Pick out your pictures, get your digital agent photo taken (if you don't have one already), and make sure the images you pick flow with or complement the website's color scheme.
Next: Adding the juice. Do you need to hire a website copywriter?
Click on the button below and let us know you would like to receive the FREE SEO Limited Offer on a NEW IMCD Website.
IMCD of Colorado, Inc., established in 1996 is a professional web design company providing affordable business & real estate web design and development services for real estate agent websites and business websites. IMCD Websites are built utilizing the latest Mobile Responsive Web Design technology while also being SEO friendly.
IMCD of Colorado, Inc.
Address: 4833 Front Street, Unit B-306
Castle Rock, Colorado 80104
Local Phone: 303-688-1331
Toll Free: 877-999-4623
Fax: 303-688-8842