Professional Website Design Maximize's ROI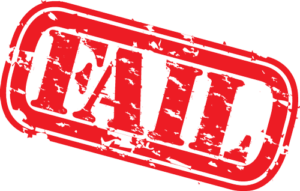 Who should create your real estate website design? For the best return in both quality sales leads and search engine ranking, make this your best business decision. Just as most buyers and sellers chose their real estate agent through a referral to an agent with a solid reputation – choose your website design company based on their track record.
The real estate website design market is populated by everything from the sophisticated, high-powered ad agencies, the many hosting services offering website templates, to your neighbor's high school wiz. The internet market is catered to by:
domain registrars selling and maintaining domain names,
hosting services providing the servers on which your website files reside,
website designers who create your real estate site using HTML code and CSS style sheets, search engine optimization techniques, and a graphics program to handle your images. Designers also may use writers to create the copy that sells the sizzle on website.
Often any of these providers will offer some or all of the other services. The key to your successfully picking the right real estate website design company is to make sure what is their specialty. Starting a hosting service is as easy, as long as you buy the service from a company that specializes in round the clock service and the latest in hardware, software and security products. Getting a domain name has become an inexpensive streamlined online process.
The science of creating a successful website design for the real estate market is making sure the sum of the parts – visual design, search engine optimization, captivating content copywriting, reinforcement of brand, and intuitive navigation – move the browsing real estate buyer or seller to register their contact information or contact you for your real estate services.
With a professional real estate website design, you will not face the most common complaints about websites: "It looks cheesy" and "It takes forever to find what I'm looking for."
A good website design integrates meaningful images, reinforces brand logos or mottos, doesn't use distracting color combination, and leads the eye to the main message. A good real estate website design also has great informational content and a searchable listing area. Using a templated site in itself is neither good nor bad. If the template meets the above criteria and can be modified to have your photo and logo, then it is most likely a winner for you.
The flaw in a new designer's strategy of making a website visitor hunt all over the site to find what they want as a way to rack up page visits is that with one click the visitor is gone. For good. Rule of thumb: 1 to 2 clicks best, 3 clicks at most, 4 clicks you're toast.
Click on the button below and let us know you would like to receive the FREE SEO Limited Offer on a NEW IMCD Website.
IMCD of Colorado, Inc., established in 1996 is a professional web design company providing affordable business & real estate web design and development services for real estate agent websites and business websites. IMCD Websites are built utilizing the latest Mobile Responsive Web Design technology while also being SEO friendly.
IMCD of Colorado, Inc.
Address: 4833 Front Street, Unit B-306
Castle Rock, Colorado 80104
Local Phone: 303-688-1331
Toll Free: 877-999-4623
Fax: 303-688-8842