Factors for Phoenix Real Estate Websites Drawing Repeat Visitors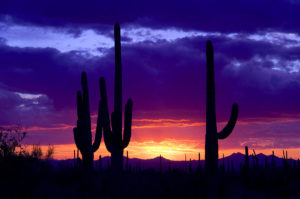 Phoenix real estate websites drawing repeat visitors have two factors in common. The interesting aspect of these two factors are they are somewhat counter intuitive to marketing tendencies. Over-riding market tendencies are to list features of using a particular real estate agent or Realtor company and to strive for new customers. Successful real estate websites in the Phoenix and Scottsdale market do a good job of mirroring in their web content the principle of fostering current relationships.
The first factor is to follow the 80/20 rule on web content. Devote 80% of your web content going over the benefits clients gain from your real estate services or providing information that is helps further their home buying or selling needs. By only using 20% of your marketing on the features of your real estate company you adhere to a successful rule in marketing: "Make the advertisement a biography of your client."
The second factor is utilizing a real estate website design that gives people in the Phoenix market reason to return to your website. Real estate blogs, article managers, and up-to-date feature listings serve as proven effective online marketing tools. Phoenix real estate websites that understand long-term sales lead generation, cater to the large percentage of web visitors who are people months away from actually initiating the process of buying or selling a house.
By providing a solid base of information and continually adding more valuable information to the website, Realtors place themselves in the position of expert and a person who understands the needs of the current market. With the severe "market corrections" in the Phoenix area, many people poised to go on the market read of the home devaluations and foreclosures and wonder "Is now the time to get in or wait?" Answering that question may be impossible for any real estate agent, however, by updating your website with information of the Phoenix market and reviewing points to consider, you help your web visitor ways to answer the question for their own circumstances.
Think of a web visitor's computer mouse as your Phoenix real estate website's remote control. Do you have the local real estate market information that will move your visitor to other pages in your web site or are they apt to change the Internet channel? If you need a real estate websites that will draw repeat visitors, contact IMC's sales team to see how your Phoenix realty company can benefit from a more active and interactive online marketing presence.
Click on the button below and let us know you would like to receive the FREE SEO Limited Offer on a NEW IMCD Website.
IMCD of Colorado, Inc., established in 1996 is a professional web design company providing affordable business & real estate web design and development services for real estate agent websites and business websites. IMCD Websites are built utilizing the latest Mobile Responsive Web Design technology while also being SEO friendly.
IMCD of Colorado, Inc.
Address: 4833 Front Street, Unit B-306
Castle Rock, Colorado 80104
Local Phone: 303-688-1331
Toll Free: 877-999-4623
Fax: 303-688-8842