California Real Estate Website Design Principles Used By Successful Companies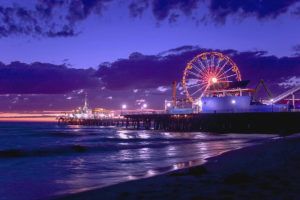 California real estate website design principles, used by companies effectively deploying their Internet marketing, are simple and straightforward. Overall these are the same principles used in "Web 2.0". Web 1.0 was the phase of websites giving information. Web 2.0 moves to the next phase of an interactive website – feedback from web site visitors and clients used to improve the current online marketing offering.
IMCD Web Design incorporates these principles in our California real estate web design creations. The real estate companies initiate the feedback loop by providing a source of information that has specific articles for the home buyer, fixer-upper, home seller and property investor and a fast education on home mortgages. The second step is two-fold: gathering data and providing the ability to send feedback.
Guest book pages and contact pages that have easy to fill out forms provide the return current. For real estate websites, offerings like full access to MLS listings, further in-depth reports or calculators provide the "carrot on the stick" motivation to shift people from visitor status to interacting contact. Real estate blogs also play a roll in the web site design in allowing business owners to constantly add information or news that addresses changes in California's tastes and customer demands.
For California web site design, the way companies use the graphic design and the website optimization (how convincingly you present your marketing information) creates the ambiance that your clients perceive. Think of the web page as a room, is it a conference room where the visitor is formal and on guard or is it a living room where they feel at ease and free to be open-minded. Web designs that use graphic design elements of color, layout and navigation to create a familiar atmosphere advance the effectiveness of making their sites interactive.
If you find your California real estate or business website needs more elements of Web 2.0 to help you retain client loyalty and derive a greater return from your site, contact IMC's web designers. Our business and real estate web site designs are helping California companies stay visible, viable and successful in the online marketing efforts.
Click on the button below and let us know you would like to receive the FREE SEO Limited Offer on a NEW IMCD Website.
IMCD of Colorado, Inc., established in 1996 is a professional web design company providing affordable business & real estate web design and development services for real estate agent websites and business websites. IMCD Websites are built utilizing the latest Mobile Responsive Web Design technology while also being SEO friendly.
IMCD of Colorado, Inc.
Address: 4833 Front Street, Unit B-306
Castle Rock, Colorado 80104
Local Phone: 303-688-1331
Toll Free: 877-999-4623
Fax: 303-688-8842