Organic Ranking – Key to Steady Real Estate Leads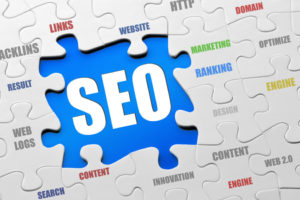 IMCD Web Design creates real estate websites that organically rank high on the Google and Yahoo searches by coupling professional graphics, content-rich writing and search engine optimization (SEO). IMCD's real estate website designs have a history of providing real estate agents with high ranking sites that garner 10 to 40 warm leads a day. With an SEO strategy that finds niche markets, each guestbook lead is pre-screened since they have arrived at the guestbook through a specific keyword search.
Organic ranking is the term used for websites that are returned by the search engine for a keyword search, not the websites that turn up due to either placement or pay-per-click payments. Organic search engine ranking is the best ranking for your real estate website to have, since most homebuyers searching the Internet for their next home or a real estate agent to list their home for sale follow the organically listed websites first.
Breckenridge and Denver Colorado are just two of the of the many major markets that IMC clients enjoy top-billing in the organic searches for keywords for both general real estate and niche market properties. With clients around the United States, our clients have found that the investment in a an IMC real estate website design has paid for itself many times over with the new business it attracts.
With the addition of IMC's successful Version 9 hybrid custom-template real estate website, real estate agents have a platform for launching their personal web presence with added traffic and content generating optional features such as Feature Listings, article managers for adding local area information articles and a Real Estate Blog. The IMC real estate blogs are efficient at attracting interest to your domain name instead of driving business to a nationally owned blogging site.
As with any market, "market correction" downturns call for better investment of marketing budgets. With over 90% of real estate customers turning to the Internet to check the market's offerings, a real estate website professionally designed to organically rank high for your keywords is crucial to your market presence. IMCD's website designs have the successful track record to help you carve out your niche in your local real estate market.
Click on the button below and let us know you would like to receive the FREE SEO Limited Offer on a NEW IMCD Website.
IMCD of Colorado, Inc., established in 1996 is a professional web design company providing affordable business & real estate web design and development services for real estate agent websites and business websites. IMCD Websites are built utilizing the latest Mobile Responsive Web Design technology while also being SEO friendly.
IMCD of Colorado, Inc.
Address: 4833 Front Street, Unit B-306
Castle Rock, Colorado 80104
Local Phone: 303-688-1331
Toll Free: 877-999-4623
Fax: 303-688-8842