Realtors – Stack the Deck in Your Favor With IMCD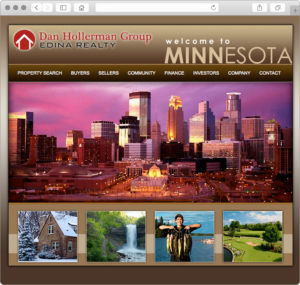 New Realtors need all the real estate marketing exposure they can get. According to National Association of Realtors recent report on their 2007 surveys Realtors who have been in the real estate business 2 years or less earn a median income of $10,500 a year and only get 2% of their leads from referrals. What can a new Realtor do to increase their chances of success in that critical first two years of building momentum – the time period when most Realtors quit the business for a more secure paycheck? IMCD Web Design recently introduced its Version 9 Real Estate Web Design especially designed for new Realtors.
When the marketing budget is tight, as with most new Realtors, one of the best investments is in a professional real estate website. IMCD Web Design has over a decade of helping new Realtors enter the market with a real estate website that has a very polished and attractive layout, engineered to rank in the search engines (and thus attract leads) as well as a modular architecture to which additional selling tools can be added as the marketing budget grows. The modularity feature of the site allows for future expansion with a number of avenues – blog, neighborhood news, additional buyer, seller or investor pages – available to add keyword-rich content to your website.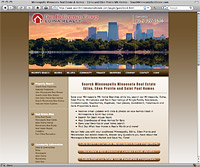 Version 9 comes in seven different color schemes that were chosen after studying market data on what color schemes attract visitors to a website, and more importantly, what color schemes tend to make visitors want to stay. Visit our web page to view the different color schemes. Of course, as a website design company, IMC can customize your real estate website design with a custom color scheme as a website upgrade design feature.
As with the rest of IMC's Agent Select website designs, Version 9 can be upgraded with a custom homepage that features a Flash slide show in place of the main banner image. This real estate website design is very versatile in its ability to adapt any number of customizations to the basic website.
Although Version 9 was created to give new Realtors the advantage of starting out with a cost-effective real estate website design, veteran real estate agents were quick to see the advantages of the versatile design. Recently IMC finished a Version 9 real estate website that included a custom home page, the real estate blog, neighborhood news articles tool, and the featured properties listings tool. The Realtor was aware of the advantages the various Internet real estate marketing tools gave his company – both in appealing to home buyers searching for their next home as well as the search engines combing the website for content.
Stack the deck of business cards in your favor by getting your professionally designed real estate website to attract that 90% of the market using the Internet to search the listings in your market.
Click on the button below and let us know you would like to receive the FREE SEO Limited Offer on a NEW IMCD Website.
IMCD of Colorado, Inc., established in 1996 is a professional web design company providing affordable business & real estate web design and development services for real estate agent websites and business websites. IMCD Websites are built utilizing the latest Mobile Responsive Web Design technology while also being SEO friendly.
IMCD of Colorado, Inc.
Address: 4833 Front Street, Unit B-306
Castle Rock, Colorado 80104
Local Phone: 303-688-1331
Toll Free: 877-999-4623
Fax: 303-688-8842