Are You In Control of Your Internet Marketing?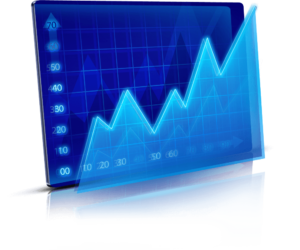 In a competitive real estate market, control of your Internet marketing means directing how you appear to 90% of the potential home buyers searching your market. The National Association of Realtors (NAR) reported earlier in 2008 that the number of home buyers using an Internet search to check the latest listings of homes for sale increased almost 10% from 2007 to 90%. Yet, according to a report released May 14th, only 60% of real estate agents have a personal real estate website. The remaining 40% depend on their real estate firm's website for Internet visibility or work for a real estate company that has no Internet marketing.
This is a boon for real estate agents who have secured their domain names and personal agent websites, and even more so for agents who invested in a professional real estate website design that has brought them attention, traffic and leads.
The benefit of having your own real estate website is that it builds credibility to you as a professional Realtor and drives leads to your phone or email inbox. From IMCD Web Design' research, one of the greatest points of leverage for an agent's personal website is adding a real estate blog. You can research blog effectiveness for your real estate market – simply type in your market's keywords and check the personal agent or local Realtor websites that rank and keep tabs on which ones consistently rank high. Of those ranking high, you can do some secondary research and see how many times a week or month posts are made to the blog.
Just in a quick search on May 15th, the number one real estate website for "Dallas real estate" has a blog with at least one entry a week. The number two position for "Cleveland real estate" also has a very active blog. In the very competitive market of Chicago, the first local real estate website ranking on the first page has a very active blog.
IMC has found blogs to help its clients Internet presence in several ways:
the blog adds keyword-rich content to the site,
it is the easiest way to add content and address real estate issues in your area, and
the blog software "pings" the major search engines, telling them a post has just been made.
Search engines usually browse inactive websites every three weeks. Real estate websites that add material on a regular basis get be checked every week. With a blog entry, the website is checked every time the search engine receives a ping.
In a time when the majority of property searches occurs on the Internet, your professionally designed IMC real estate website is a key marketing asset where you can control the content and are in the driver's seat to increase your visibility.
Click on the button below and let us know you would like to receive the FREE SEO Limited Offer on a NEW IMCD Website.
IMCD of Colorado, Inc., established in 1996 is a professional web design company providing affordable business & real estate web design and development services for real estate agent websites and business websites. IMCD Websites are built utilizing the latest Mobile Responsive Web Design technology while also being SEO friendly.
IMCD of Colorado, Inc.
Address: 4833 Front Street, Unit B-306
Castle Rock, Colorado 80104
Local Phone: 303-688-1331
Toll Free: 877-999-4623
Fax: 303-688-8842