Real Estate Website Design SEO Q & A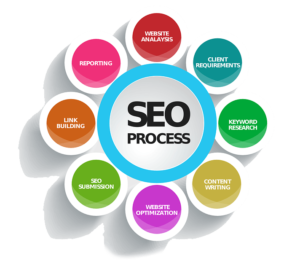 1. How does real estate website optimization deal with niche real estate markets?
Discovering real estate niche markets is a two pronged discovery: the real estate agent's market experience and a search of keyword usage databases. The reason for directing several web pages' content to a niche market is to harvest the small quantity, but high quality leads. The use of the niche keywords provides the screening process that tells your website visitor exactly the market you can help them with and tells you exactly what kind of property your visitor is searching for.
2. As an agent, I don't have direct control over my website's meta tags – what can I do to boost my website's rankings?
Due to years of "keyword stuffing" of meta tags – the practice of putting any subject related keyword in the meta tags regardless of the web page's actual content – search engines assign a low priority to meta tags. The highest priorities go to a web page's content, the quality (more than quantity) of incoming links and the amount of web traffic your website attracts – all areas a real estate agent can control on their website.
Real estate agents are actually in the driver's seat for helping their website's visibility. Investing in adding a blog and neighborhood news tool and taking some time every week to add content on your real estate market is the best thing you can do for your real estate website. Next, follow some of our earlier tips to make sure you have taken advantage of all the qualified (i.e. have to do with real estate in some way) areas you can to place incoming links to your website. Third, make sure you have your website address on your business card and direct your clients to visit your website (and give you feedback).
3. I hear that Flash is bad for websites and yet some of the highest ranking real estate websites are using it, what gives?
The reason some designers caution against the use of Flash is that it does take up valuable real estate on the web page and does not provide content that the search engines can read, especially any words that are graphics and not text. Some Flash home pages also are so graphic intensive they take a long time to load, causing a certain percentage of website visitors to quickly leave. But this well-intended advice must be balanced with the idea that appealing to the search engine is not the main purpose for your real estate website.
Flash is a very effective marketing tool to present a captivating real estate slide show. Catching the attention of your website visitors is the doorway to capturing leads. On the technical side, there are ways to limit Flash's loading time. True, the search engines can't read the graphics, but if the real estate website is designed correctly, there is enough content on the page for the search engines to index the page. Bottom line: your real estate website is a marketing portal whose target is the website visitor. Create the site that has an attractive design and the best content and the search engines will follow.
Click on the button below and let us know you would like to receive the FREE SEO Limited Offer on a NEW IMCD Website.
IMCD of Colorado, Inc., established in 1996 is a professional web design company providing affordable business & real estate web design and development services for real estate agent websites and business websites. IMCD Websites are built utilizing the latest Mobile Responsive Web Design technology while also being SEO friendly.
IMCD of Colorado, Inc.
Address: 4833 Front Street, Unit B-306
Castle Rock, Colorado 80104
Local Phone: 303-688-1331
Toll Free: 877-999-4623
Fax: 303-688-8842