More Technology & Real Estate Website Tools for Realtors On The Go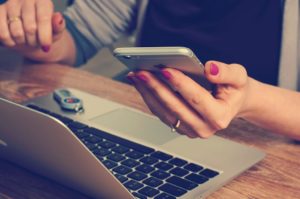 Due to the travel time in a Realtor's day, technology that helps improve your real estate website communications capacity can lead to more business and better ability to serve real estate clients. Below we review some of the latest technology tools that can make a real estate agents life easier.
Portable power sources to extend the life of your cell phones or computers come in an array of sizes from the 10w APC Mobile Power Pack, the midrange Duracell or Xantrex Powersource Mobile 100 to the Tekkeon MP3450 myPower. Two of these portable battery backups have both the 120 volt receptacle and USB ports for most devices. Additional adaptors for most cell phones or portable electronic devices come with the Tekkeon MP3450. For adding to your laptop's mobility, online reviewers found that the more powerful Tekkeon MP3450 had by far the longest battery life. For keeping your cell phone, iPod and Bluetooth devices going, the APC model garnered very good reviews for its very compact size, light weight, adaptability to devices, speed of charging and its lower price. A debatable aspect of the APC is the need to hit a reset button every 10 to 20 minutes to keep the recharging going, but on the other hand, it doesn't waste juice and holds it charge for a long time.
For real estate agents using a Blackberry device to keep up with emails while on the go, the new Bold has doubled the speed of the processor over the last model (the Curve), has a high resolution display and has the fast 3G access and WiFi connectivity. Similar to the iPhone, Realtors can use the Blackberry's Internet and graphics capability to show clients featured homes for sale listings. For Realtors who don't need to ask directions because you are never lost, there is a GPS added to the Blackberry. This way, you are not only not lost, but you can tell where you are!
Last on our list are the noise-cancel ling Bluetooth wireless headsets. Recently Aliph released their Jawbone 2 that comes with a bit of a caveat: Buy it from a place where you can return it if it does not fit. If it does fit, then Aliph's noise canceling technology developed for military uses comes in very handy. The headset automatically regulates your voice volume based on the background noise. The latest incarnation of the Jawbone is half the size of its predecessor. The key to the Jawbone 2's effectiveness is if the ear piece fits such that the voice activity sensor rests on your cheek. The other model to consider is the BlueAnt Z9. Reviews found this phone to be the standard to judge others. The BlueAnt allows you to connect it to more than one mobile device, so if need be, you can switch back and forth between two cell phone conversations. Fans of the BlueAnt Z9 also like the two year guarantee. With both phones, the major benefit for a Realtor is being able to call (hands-free) from your car without the road noises intruding into you conversation with your clients.
Finding technology that helps real estate agents connect better with clients often can mean helping move your presentations or sales along. If you can use your Blackberry to show clients your Featured Listings on your IMC Agent Select website, that is making the most of your portable presentation resources.
Click on the button below and let us know you would like to receive the FREE SEO Limited Offer on a NEW IMCD Website.
IMCD of Colorado, Inc., established in 1996 is a professional web design company providing affordable business & real estate web design and development services for real estate agent websites and business websites. IMCD Websites are built utilizing the latest Mobile Responsive Web Design technology while also being SEO friendly.
IMCD of Colorado, Inc.
Address: 4833 Front Street, Unit B-306
Castle Rock, Colorado 80104
Local Phone: 303-688-1331
Toll Free: 877-999-4623
Fax: 303-688-8842