2008 Economic Stimulus Act Offers Faster Expensing of Business Equipment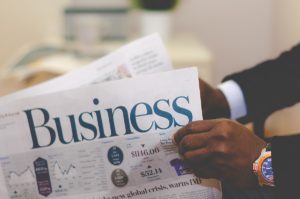 How can your real estate business benefit from the 2008 Economic Stimulus Package? The SBA website added a new area to explain how you can take advantage of the new stimulus package with its dramatic increase in how much equipment can be expensed. For companies whose fiscal year starts in July 2008, these advantages run through June 2009.
The SBA website has an easy to follow eight minute online seminar, an audio video slide show that goes over the various deductions and provisions that a real estate business can utilize. The SBA's downloadable executive summary is conveniently understandable and in the widely used Word doc format. The SBA summary included three links to IRS publications that give guidance, explanations and perceived business equipment buying benefits of the Act. In short, the Act allows you to write of 50% of your purchases (up to $250,000 of qualifying equipment) in the first year (2008) and then apply your normal first year depreciation to the remaining 50% of what you paid for the business equipment or new property.
While utilizing Congress's Stimulus package, you can make your financing go even further by using the Internet to find the best deals around. The website SearchAllDeals.com gathers information from several sites so you can quickly see who has the best software deal in town. For hardware, you can take advantage of the "promo code" box even if you have not received the promotional advertising. Go to a site like DealTaker.com to see what deals can be made on new computers by companies such as Dell and Hewlett Packard. Of course, the promo code route works for offers on all kinds of equipment also.
Office equipment, including computers and off-the-shelf computer software, that can help create content for and help maintain your real estate website are all covered by the Stimulus Act. Since the Act includes various exceptions and additional requirements (it was, after all, crafted by politicians) reviewing the benefits of the Act for the real estate industry with your tax advisor is in order.
Click on the button below and let us know you would like to receive the FREE SEO Limited Offer on a NEW IMCD Website.
IMCD of Colorado, Inc., established in 1996 is a professional web design company providing affordable business & real estate web design and development services for real estate agent websites and business websites. IMCD Websites are built utilizing the latest Mobile Responsive Web Design technology while also being SEO friendly.
IMCD of Colorado, Inc.
Address: 4833 Front Street, Unit B-306
Castle Rock, Colorado 80104
Local Phone: 303-688-1331
Toll Free: 877-999-4623
Fax: 303-688-8842