Is Your Website Message Getting to Your Audience?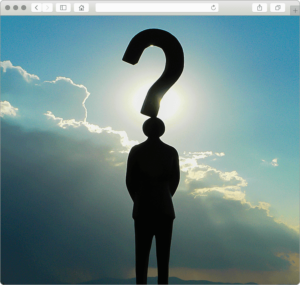 Conversion on your real estate website means getting the right message of your real estate services to the right prospect visiting your website. Is your real estate web design allowing you to target home buyers with one message and home sellers with another? If your current main real estate marketing message is your ability to move homes for sale – is that appealing to home buyers? Are you addressing the interests of real estate investors with another message? Targeted messages that address the needs of specific clients improves the conversion of those website visitors to sales leads.
IMCD Web Design real estate web designs for both agents and brokers allow them to craft their messages to their specific market niches. By adding three pages, each one aimed at a specific market, Realtors can quickly quadruple the amount of exposure their marketing message has. Instead of trying to address three or four markets on one page, they maximize their exposure to both visiting sales prospects and to the search engines.
Home buyers are most often interested in your feature listings, but in this day and age of MLS, they are also looking for someone to be their buyer's agent. Your ability help them in their home search by pointing out strengths of houses and neighborhoods are the benefits that your prospect is looking for.
Home sellers, on the other hand, visit your real estate website looking for your ability to sell their home at the highest price possible in the shortest amount of time. Not something that will be of interest to the home buyer! If you rely solely on your homepage and "About Us" page to carry your message, you end up trying to use one area to carry two messages to two very different markets. To paraphrase Lincoln, "You can't please all your real estate markets all the time."
Being able to separate your real estate Internet marketing messages helps you increase your exposure with the search engines. Search engines index your website by assigning each page on your site to one category, keyword or key phrase. Mixing messages may actually dilute your ability to make an impression on the search engines' indexing ability. By adhering to the "one message, one page" tenet, the search engine will deliver the right page (and marketing message) to the right real estate prospective client.
Investors approach real estate from a different angle entirely from your traditional home selling or home buying clientele. Addressing their interests and showing your knowledge of market trends is necessary to convert investors visiting your real estate website into clients purchasing commercial or rental properties.
Maximize your real estate website's ability to deliver keyword-rich and targeted content to both your prospects and the search engines by adding buyer, seller and investor specific pages to your website package. Contact us for help in using your IMC designed website to deliver your best message to your targeted prospects and turn your website visitors into real estate clients.
Click on the button below and let us know you would like to receive the FREE SEO Limited Offer on a NEW IMCD Website.
IMCD of Colorado, Inc., established in 1996 is a professional web design company providing affordable business & real estate web design and development services for real estate agent websites and business websites. IMCD Websites are built utilizing the latest Mobile Responsive Web Design technology while also being SEO friendly.
IMCD of Colorado, Inc.
Address: 4833 Front Street, Unit B-306
Castle Rock, Colorado 80104
Local Phone: 303-688-1331
Toll Free: 877-999-4623
Fax: 303-688-8842