Does Your Real Estate Website Copy Attract?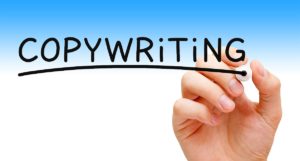 Have you reviewed your real estate website copy with the critical eye of whether you are attracting homebuyers and sellers or leaving them unmoved? Simply compare the number of your website visitors to the number of leads you receive from your guestbook or "Contact Us" pages. Is it time to fine-tune your website copy to boost your conversion ratio?
Ever since the Neanderthal torch salesmen went cave-to-cave selling the idea of home-cooking, motivational marketing strategies have not changed much. Find a need and provide a solution. On your real estate website, this translates into presenting real estate options from the point of view of your potential clients – seeing the market and their problems from their point of view and presenting your real estate services as their solution.
Check your website articles to see if they inform your visitors, but are failing to convert the visitor to a warm lead by providing you with their contact information. Is your website copy following the copy writing principle: Communicate with your target market in their language? To communicate in the language of your real estate website visitor is to approach the real estate market addressing their concerns and desires.
If you are selling downtown commercial real estate, show you understand the concerns of the commercial property investor or business person looking for a beneficial location. Any information regarding the amount of property you have sold is on a surface level of interest. However, copy that includes testimonials or your property selling or information on your track record that shows how you have helped businesses obtain property that advanced their investment or business goals has a far greater attractive power to it. Maximum attraction leads to maximum conversions.
To build this copy, simply review your past conversations with your clients and make sure you address their major concerns in your copy. Follow that with examples of how you have helped in the buying or selling of property that fulfilled their needs.
Once you have tightened up your copy with "conversational magnets" for your target market, review your titles. Are your titles (or main heading) arresting and including the keywords used in your article?
Review your real estate website content as if your were your client – is there copy that attracts you? IMCD Web Design has additional website pages that real estate agents can use to add copy addressing the real estate market from the point of view of the buyer, home seller and real estate investor. These pages present an opportunity to attract specific target market to your real estate services…and give the search engines more content relevant to your market, which is always good.
Click on the button below and let us know you would like to receive the FREE SEO Limited Offer on a NEW IMCD Website.
IMCD of Colorado, Inc., established in 1996 is a professional web design company providing affordable business & real estate web design and development services for real estate agent websites and business websites. IMCD Websites are built utilizing the latest Mobile Responsive Web Design technology while also being SEO friendly.
IMCD of Colorado, Inc.
Address: 4833 Front Street, Unit B-306
Castle Rock, Colorado 80104
Local Phone: 303-688-1331
Toll Free: 877-999-4623
Fax: 303-688-8842