Benefits of Branding as a Real Estate Market Niche Specialist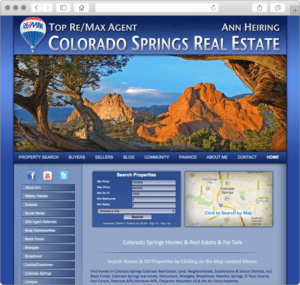 Can your real estate website and your services benefit by putting in the effort to create a personal brand as a real estate agent specializing on a market niche? National Association of Realtors (NAR) studies found that Realtors who invest in training to gain a particular designation make more money than their less trained counterparts. IMCD Web Design has found that clients purchasing their own agent website make sure that their real estate website clearly shows all their specialist training and credentials.
Two reasons may be behind the improved performance of market specialists: increased trust from real estate buyers and sellers and with increased training, business opportunities become more apparent. By placing their real estate training credentials on their websites, Realtors gain that "third party" credibility factor.
By staying with one area of expertise and building up a reputation and experience, real estate agents can take advantage of the number one factor in choosing an agent. Any testimonials that you can post on your real estate website or blog that reinforce your reputation is the best advertising you can do. Building on reputation, a sign that you have created a personal brand as a market specialist is when you get referrals due to your specific experience in your real estate market. Longevity has its rewards with referrals, since the NAR found that the longer a Realtor had been in business, the higher percentage of their business was referrals.
After reputation, real estate clients perceive a greater knowledge of either a geographical area or a particular commercial or residential market niche as the asset that is desired. In fact, most buyers check their agent's market knowledge as a major factor in choosing them.
In IMC's experience designing websites for real estate agents across the country, we have seen that sites the tailor their keywords to their specific market niche and utilize their credentials and testimonials to create lasting brands keep their websites organically high ranked in their various target markets. Our website designers can help you improve your personal branding as a market niche specialist with our successful Agent Select real estate websites.
Click on the button below and let us know you would like to receive the FREE SEO Limited Offer on a NEW IMCD Website.
IMCD of Colorado, Inc., established in 1996 is a professional web design company providing affordable business & real estate web design and development services for real estate agent websites and business websites. IMCD Websites are built utilizing the latest Mobile Responsive Web Design technology while also being SEO friendly.
IMCD of Colorado, Inc.
Address: 4833 Front Street, Unit B-306
Castle Rock, Colorado 80104
Local Phone: 303-688-1331
Toll Free: 877-999-4623
Fax: 303-688-8842