Increase Your Real Estate Website's ROI – Timely Responses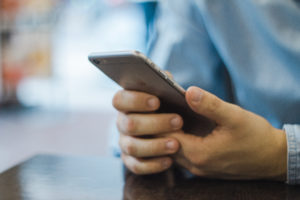 Increase your real estate website's return on investment (ROI) through successful and timely follow-up. Real estate agents with the most successful home sales websites find that quickly following up with professional advice or information is just as important as when their websites began.
The strength and weakness of a great real estate website is its high volume of warm leads. The strength is that these leads improve your sales funnel and income. The weakness rests in that sales leads that are not followed up in a timely manner may not only result in a lost sale, but may leave someone with a negative impression of your real estate service.
As a business depending heavily on referrals, the real estate industry is definitely a business that follows the "seven or more touches" to land a sale dictum. Marketing research has found that to move a potential customer from not knowing your company to buying, they must receive seven touches on the average. These touches include visiting your website, seeing your business card, newspaper ads, finding your listing at the local chamber of commerce, receiving a post card on area real estate transactions, and hearing clients talk about your services. This is a quite an intensive marketing campaign, so any opportunity to create multiple touches is a great boon.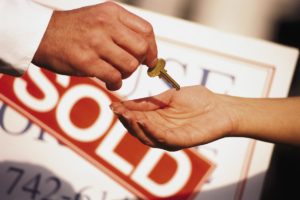 Using leads from your website provides the opportunity for at least three touches. The first is your auto-responder email (take the time to make it personal and reflect the advantages of your real estate service), the second is a phone call follow-up or an email/snail mail answer to market questions, and third touch can be following up on information sent at the website visitor's request or a touch base email or call several months down the road.
Remember to view your touches from the potential client's viewpoint – done the right way, every touch can come across as a thoughtful piece a help in a home buying or selling process or as an aggressive self-marketing approach. Presenting how your real estate services benefit your clients keeps your image helpful. Presenting the features of your real estate techniques can come across as "this is about me" and not carry the message of help you think it does.
IMCD Web Design' real estate website designs incorporate successful lead gathering strategies and auto-responder programs. One area we have noticed with our real estate clients is that the websites with some of the best ROI have the best follow-up programs in place. It is not unusual for our clients to begin adding real estate agents to their staff just to handle the growing amount of real estate leads from their IMC websites in a timely manner.
Click on the button below and let us know you would like to receive the FREE SEO Limited Offer on a NEW IMCD Website.
IMCD of Colorado, Inc., established in 1996 is a professional web design company providing affordable business & real estate web design and development services for real estate agent websites and business websites. IMCD Websites are built utilizing the latest Mobile Responsive Web Design technology while also being SEO friendly.
IMCD of Colorado, Inc.
Address: 4833 Front Street, Unit B-306
Castle Rock, Colorado 80104
Local Phone: 303-688-1331
Toll Free: 877-999-4623
Fax: 303-688-8842