Maximize the Effectiveness of Your Real Estate Blog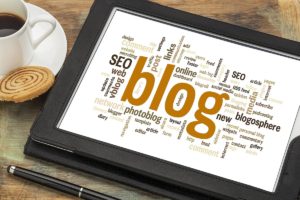 Your real estate blog can benefit your search engine visibility, but there are several aspects of your blog to keep in mind.
Utilize your one of your real estate blogs key features: fast and easy to write and upload. You don't need to be a master of HTML to use your blog. You can write in the template, proof-read your entry for grammar and use of keywords, maybe add a small graphic and upload. Choose topics of interest to your clients and add your expert
Be consistent with your real estate blog entries by creating them daily or several times a week. This consistency is what trains the search engines to crawl your site at more frequent intervals and more quickly affect your search engine ranking.
Make your keywords work for your site. The drawback of free blogs is that they are not integrated into your site. All your good writing and keyword usage is not building up your website with the search engines. Make all your real estate musings work to attract the search engines to your blog and your website. Your website designer can show you how to integrate a blog into your real estate website.
The three bywords of your real estate blog are: relevant, recent and rememberable. OK, so rememberable isn't a word, but it is memorable and so makes the point.
Click on the button below and let us know you would like to receive the FREE SEO Limited Offer on a NEW IMCD Website.
IMCD of Colorado, Inc., established in 1996 is a professional web design company providing affordable business & real estate web design and development services for real estate agent websites and business websites. IMCD Websites are built utilizing the latest Mobile Responsive Web Design technology while also being SEO friendly.
IMCD of Colorado, Inc.
Address: 4833 Front Street, Unit B-306
Castle Rock, Colorado 80104
Local Phone: 303-688-1331
Toll Free: 877-999-4623
Fax: 303-688-8842